My fellow interns recommended Ministry of Food, so I went there yesterday!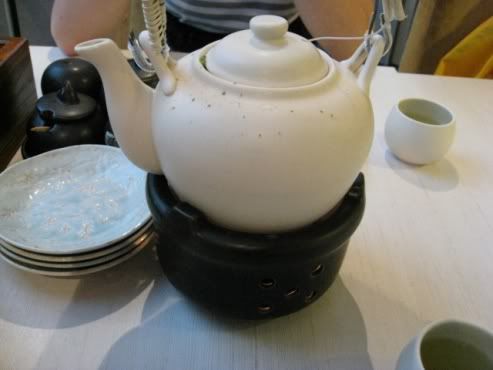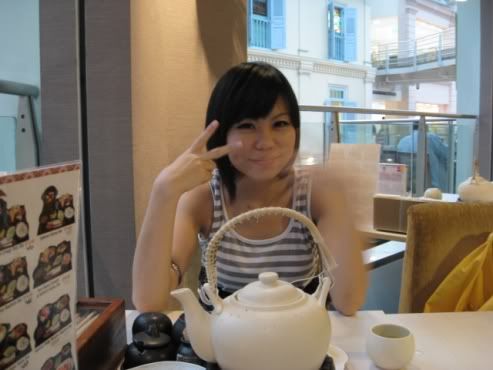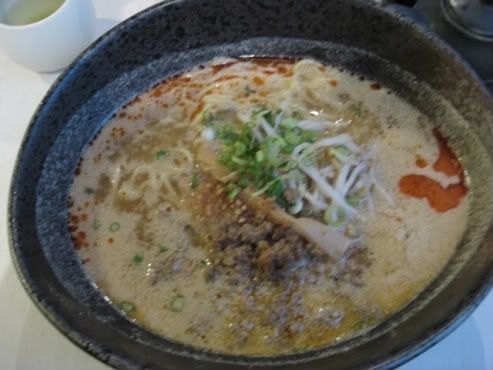 Tracy and her spicy ramen.


My friend's highly raved Seafood Cold Ramen... kind of like a salad with wasabi, it's nice but I think it should be shared, cos eating a cold dish all for dinner is kind of sad.


Macha zen - I was the only one who ordered dessert, it's so damn weird since everyone was asking me to go there for the desserts and I wanted to try all. -_-U Oh wells! It's good anyway!


TW and I!

We were seated in the corner, overlooking the square outside the Intercontinental Hotel and I had a great view of someone I know kissing her boyfriend there. Can you say coincidence?

We moved to Starbucks where TW ordered an Americano which was... undrinkable. Addition of non-fat milk failed to salvage it.


JCo cheese donuts don't work cos they "bu ru wei".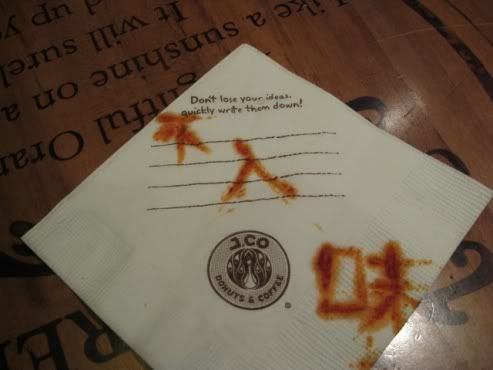 TW, Tracy, et moi! I wore that to work which I think is pretty casual but heck I'm at the client's place and my firm sucks anyway! My friend says I'm cool cos I always match my stuff weirdly (the other day I wore a pinafore as a skirt, cos as a dress it'd be too indecent for work), and I was like, "It's because I'm poor so my clothes have to multitask," lol!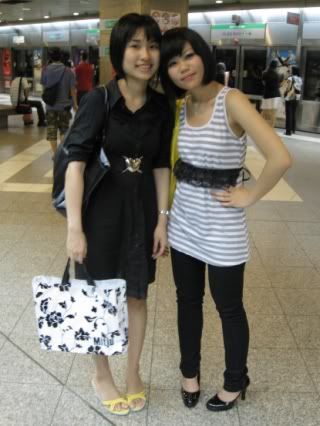 Recently I'm very much in love with heels and wedges. Wedges especially. That shopping bag I'm carrying contained a new pair of 4" Mitju wedges. I'm wearing them out to dinner on Friday!!! I love wedges, they're way comfier than heels and I can really run in them (especially when I'm late).
Ok I'll go to bed, work again tomorrow! It's getting better, thank God!