Last Friday I had a Father's Day dinner at Imperial Treasure (Cantonese Cuisine) in Great World City. I'm beginning to be rather familiar with the place (especially the huge Zara there!)
Thick seafood soup, crabmeat with seasonal vegetables (which was, apparently, broccoli), kung-po prawns and fish with mushrooms.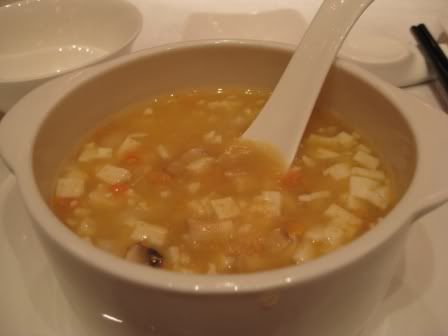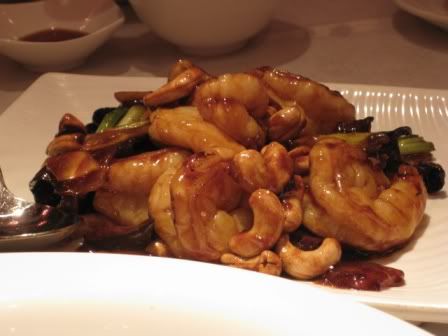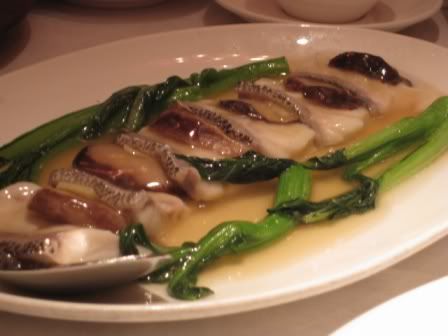 The good thing about the soup was that you have to order in individual bowls, so everyone can order different types. We had dessert too - mango pudding, durian pudding and walnut paste, but it wasn't that great. My sister and I arrived earlier from work, and the menu was all in Chinese and English with no pictures (it's a slightly higher-end establishment), and we really couldn't read the Chinese at all!!! (The English didn't help cos we were trying to decide which type of fish to order and I had no idea what a garoupa was, and stuff like that.) Horrible! I wonder how I'm going to survive in Taiwan. ;_;
Anyway, I realised I haven't been posting beauty stuff in a long time!!! (I've been telling everyone I have to let them see my collection of crazy beauty stuff!) So here's something new I bought!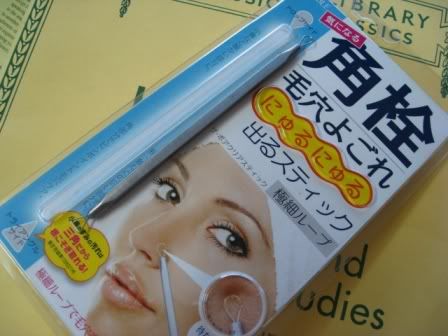 A comedone extractor!!
Do you know, I've only recently discovered how to squeeze out the dirt from my pores?! Apparently loads of people do that, but I had no idea! There's actually loads of gunk stuck in your pores and when you squeeze it all comes oozing out. :O Gross.
And the comedone extractor should be used gently. (Some people use their hands but I'm a hygiene freak, so.) After using it zealously for the first time, my skin became really red and started peeling like crazy for a week, so I guess I did it wrong. -_-U
But seriously, there is really nothing as satisfying as watching gunk ooze out of your pores. :O
Gross out! :D