I'm getting so bad at this recap thing: I think I'll copy most of the stuff from
Tracy's
blog. HAHA.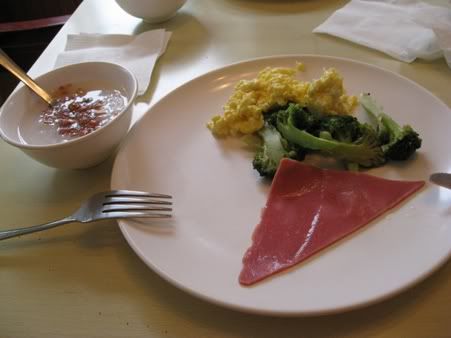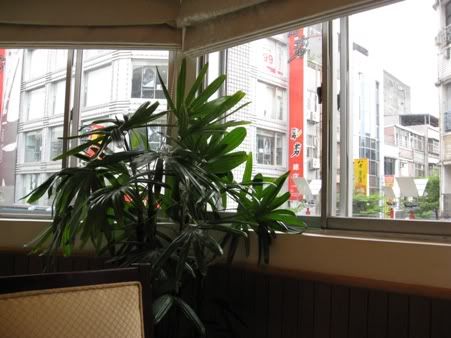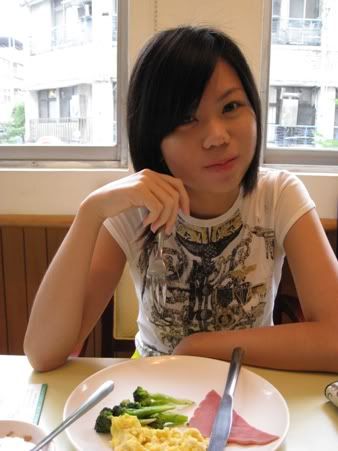 My dearest shorty friend. Haha!!
We tried the free breakfast at the hotel that morning... quite bad. Everything was cold except for the porridge. So we decided to never have breakfast there again. Furthermore, Tracy takes so long to get ready, we find it hard to make it before the 10am end of breakfast HAHA.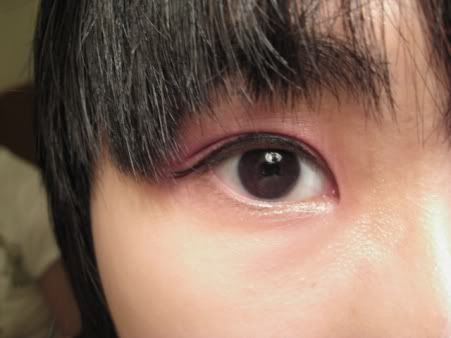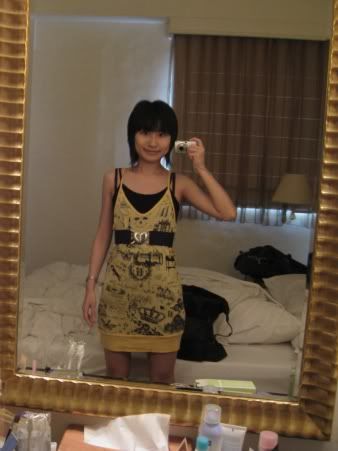 Hot pink eyeshadow and a yellow Topshop dress that is quite distinctly un-me.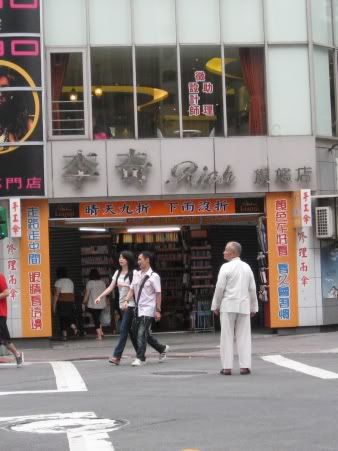 The cutest umbrella shop that says "10% off on sunny days, no discounts on rainy days". They have lots of other funny rhyming couplets (?) too.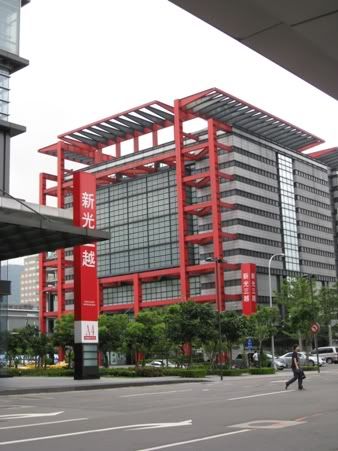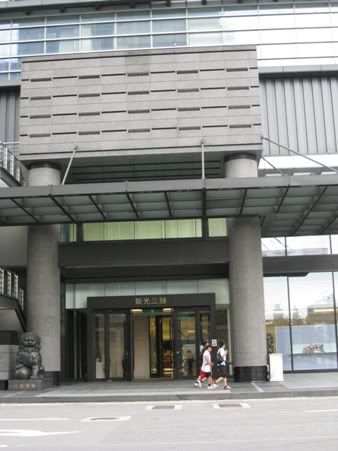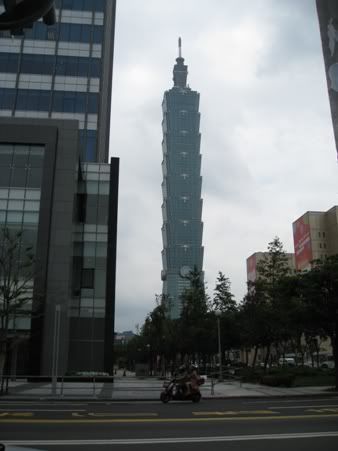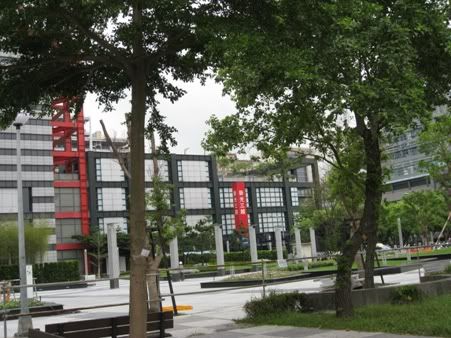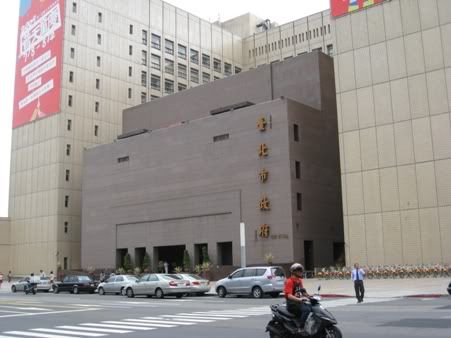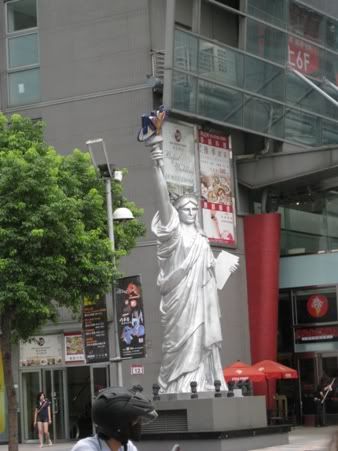 We went to the Xinyi District for shopping today! There are lots of stuff - 3 buildings of Shinkong Mitsukoshi 新光三越, Taipei 101 and New York New York, the one with the statue!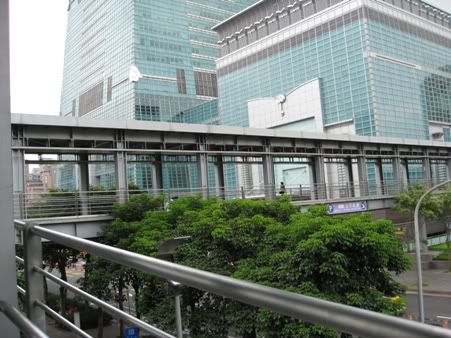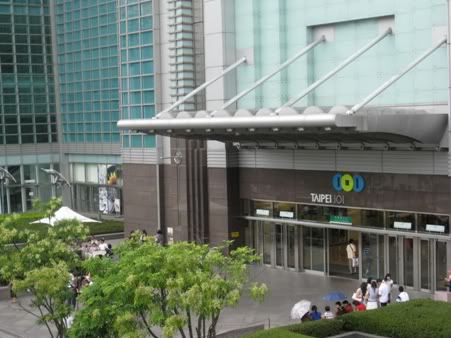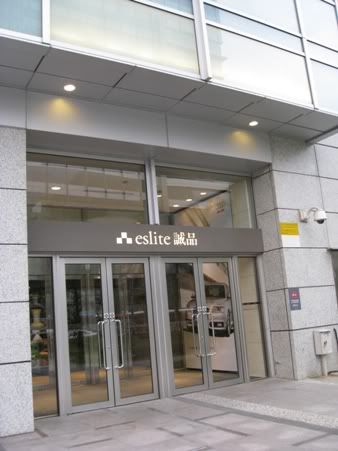 There's a walkway that links all the buildings together on the 2nd or 3rd level. There's an Eslite bookstore 誠品書店 as well that's like Borders or Kinokuniya.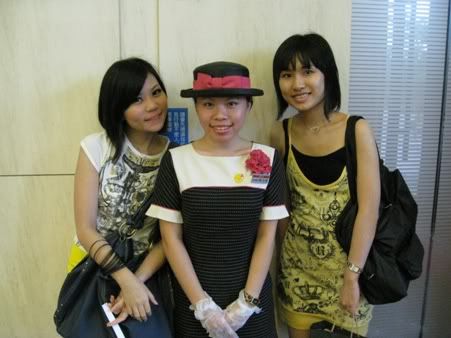 We took a photo with the elevator lady at 新光三越!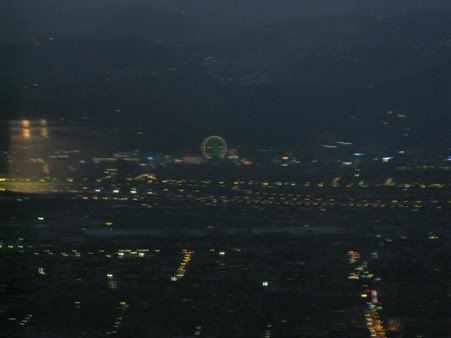 We took loads of photos at the observatory at Taipei 101. The circular thing is the Miramar Ferris Wheel that we took on the 2nd last day!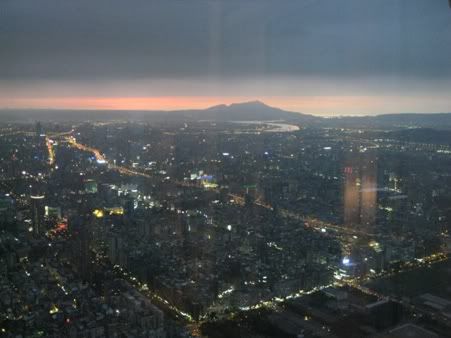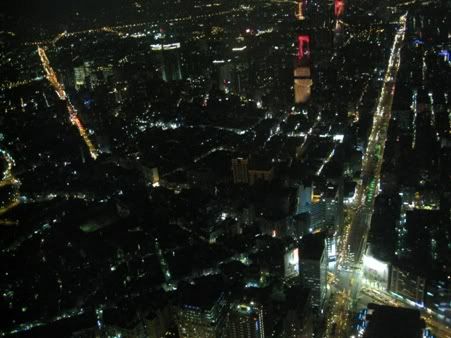 Seriously, go there before the sun sets. We had an audio device that pointed out the famous places we should be seeing but they'll say like, "Look at the green building on your right!" and I'll be like, "What green? It's all black!" :P I just found it quite amusing that we could see the traffic jams from up there. And I noticed it was glittering with lights everywhere except for on the mountain ranges, which kind of freaked me out cos I'm a city girl and can't imagine what it must be like living in the dark on the mountains.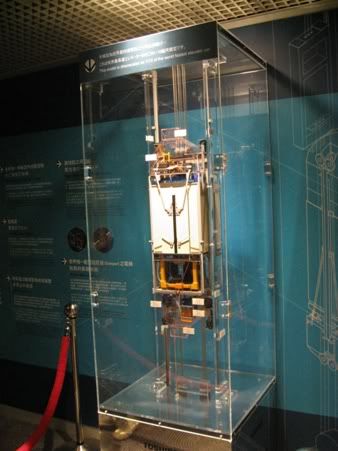 The mechanics of the elevator.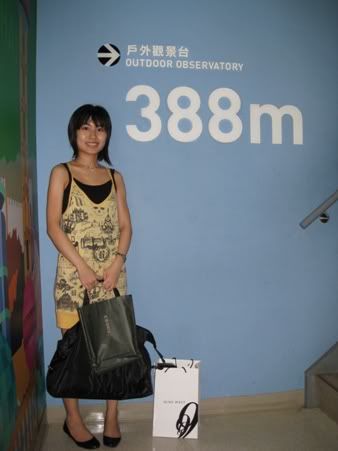 388m above sea level!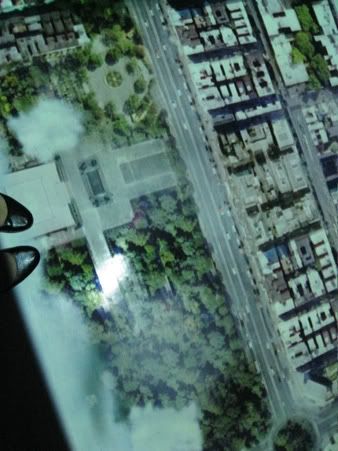 There's a computer animated walkway that makes you feel like you're walking above the city! Taking photos was a killer though cos the digital clouds kept trying to obscure the view just when I was trying to snap a picture.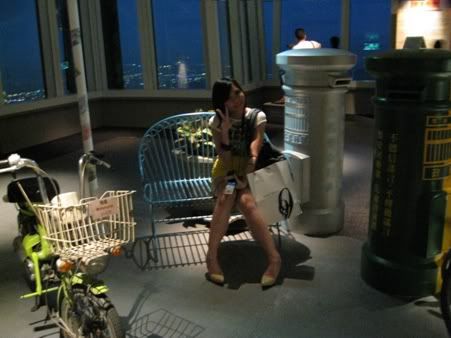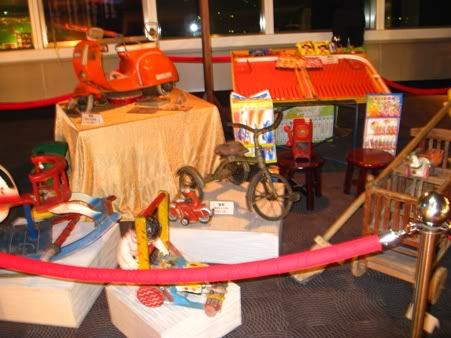 The observatory was quite dim, and filled with little exhibitions of traditional toys and stuff which I didn't really care for. :P I guess I don't like dark places. They depress me.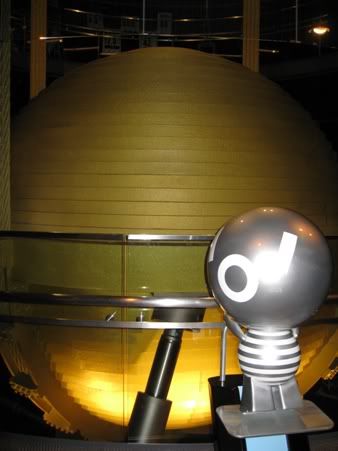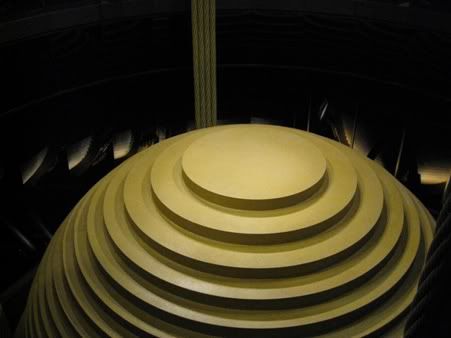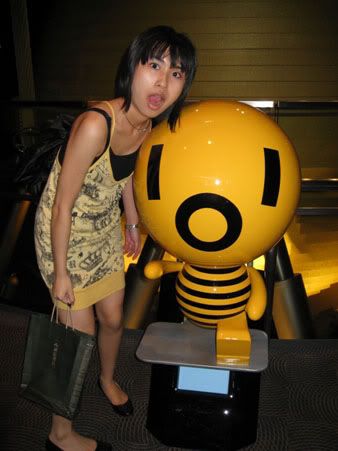 The damper that keeps Taipei 101 steady is its mascot! Look at the 101 that makes up its eyes and mouth! Pretty neat!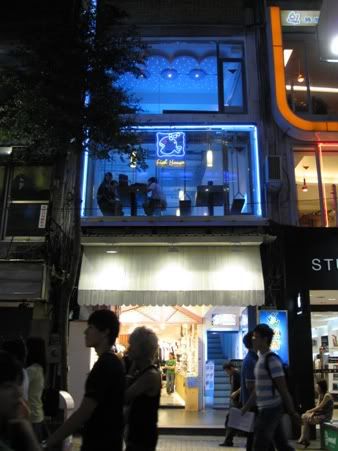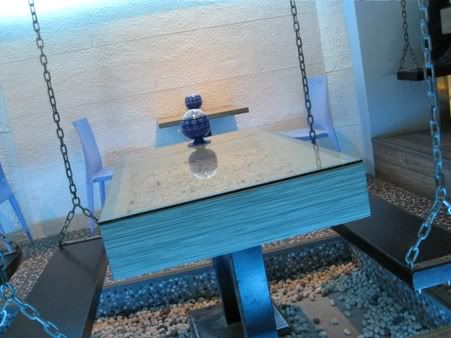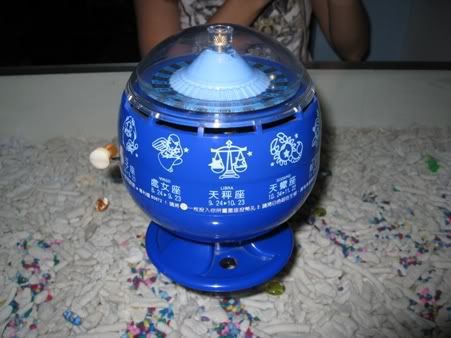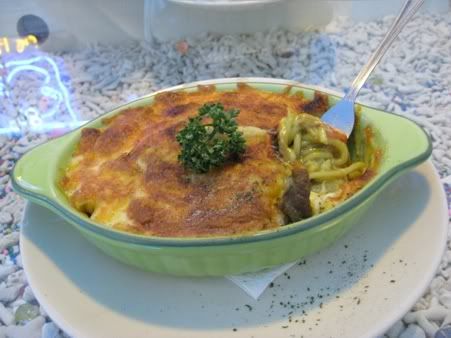 We had dinner back at Ximending, in a really cute "fish nest" 魚巢 restaurant that's made to look like an aquarium! The seats are swings and very relaxing, though I found it a challenge keeping my balance as I tried to lean forward to take a bite of my food. I had cheese baked beef curry noodles and the cheese was really good!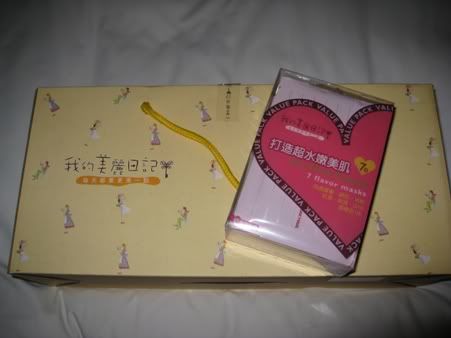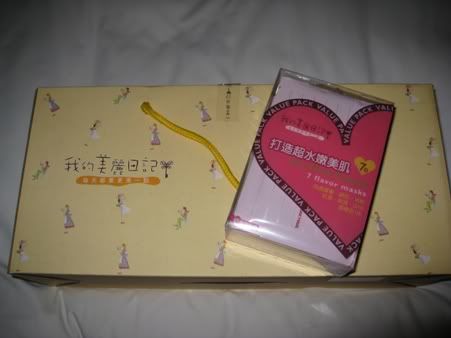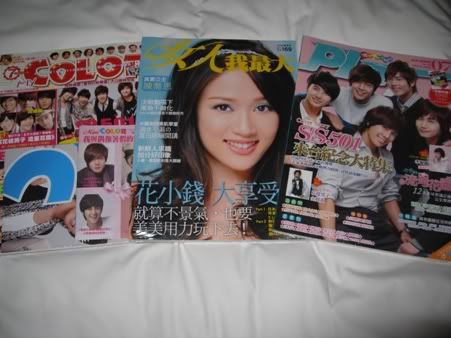 The stuff I bought - value box and pack of My Beauty Diary Masks, Mister Donut and magazines from Eslite! The Play magazine with Gu Jun Pyo on the cover and a special on SS501 was quickly sold out! By my 2nd last day, I couldn't find it anywhere. Thank God I grabbed it! :D
So that was the end of the day. Now let me wait for Tracy to send me more photos! Yay! And in the meantime... tidy up my room. T.T