We went to Wulai (烏來) on the 6th day. It's quite easy to go there - we had to get off Xindian station and take a bus, sitting on the same side as the driver to get better views. It took about 1.5 hours to get there! Once you're there it's quite easy getting around...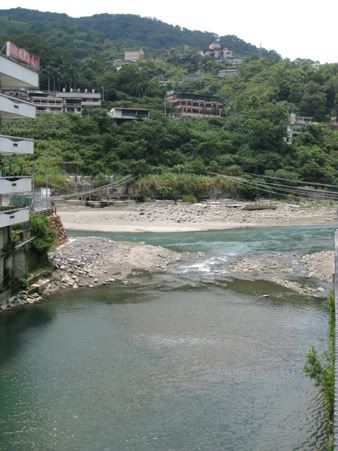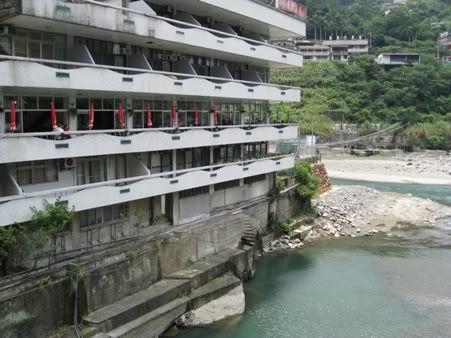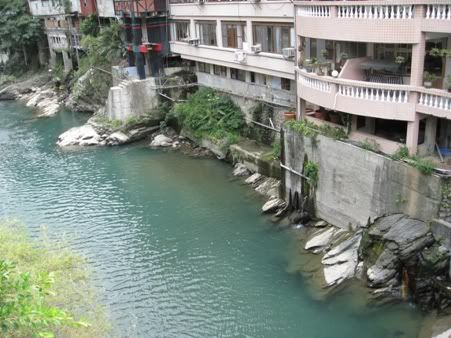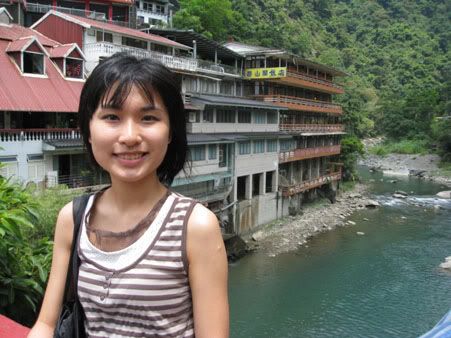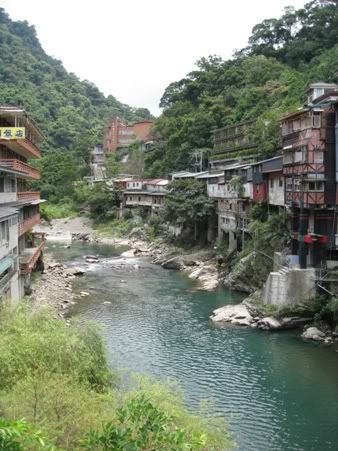 This is us crossing the first bridge into town. The water's so blue! (Or green! Or rather... greenish-blue!) The buildings are hot-spring resorts but they're kind of pricy and who will go to a hot spring in summer? The bridge kind of scares me cos the sides are low and vehicles force you to the side of the road... Then again, such things are to be expected in the more rural areas, so no more complaints!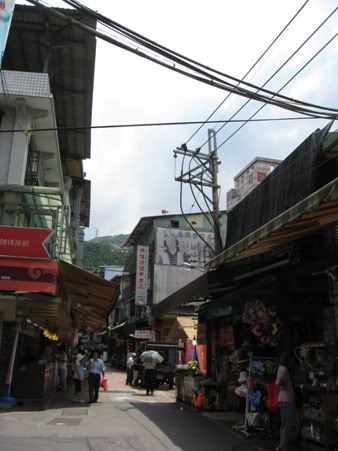 The main street in Wulai... kind of small.

Wulai Atayal museum which we didn't enter.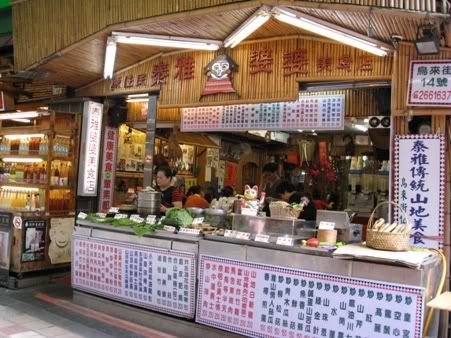 Taiya Popo (泰雅婆婆美食店), the restaurant we had lunch in.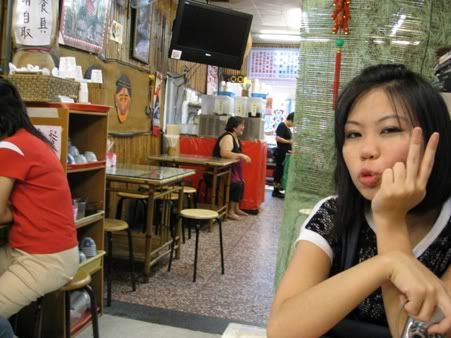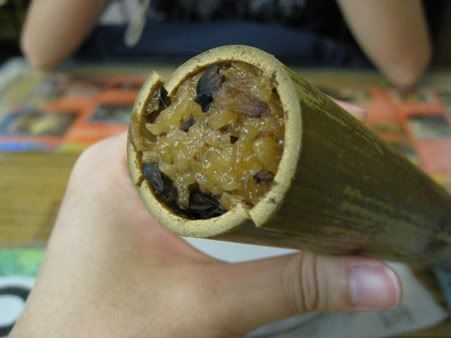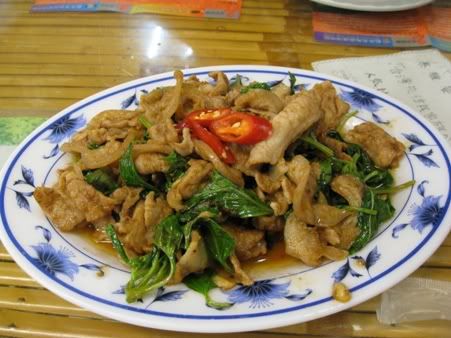 We had bamboo rice and wild boar meat!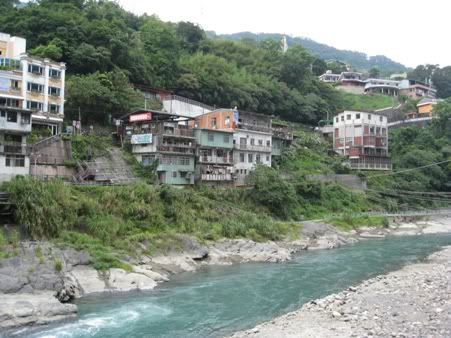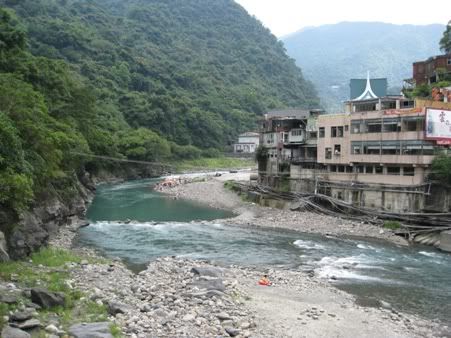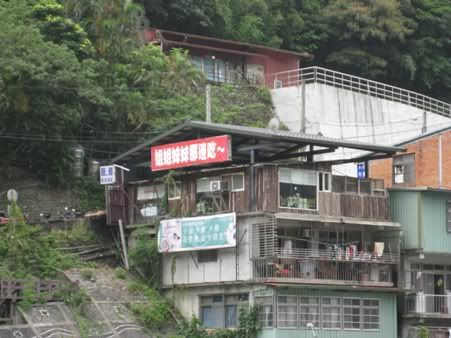 Crossing the second bridge.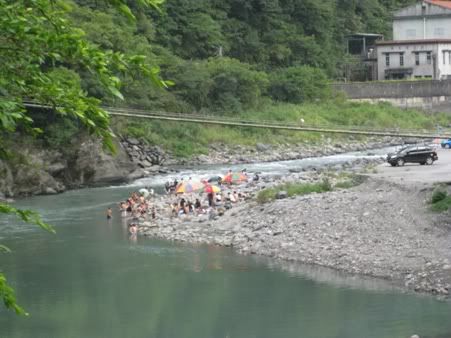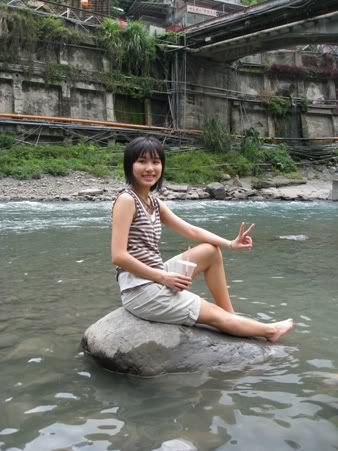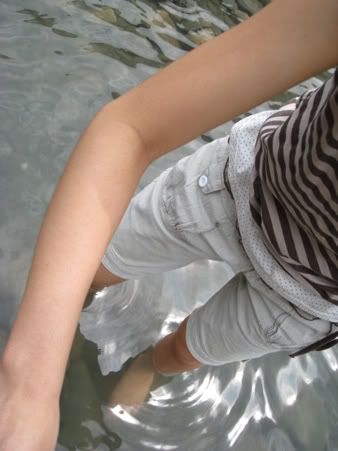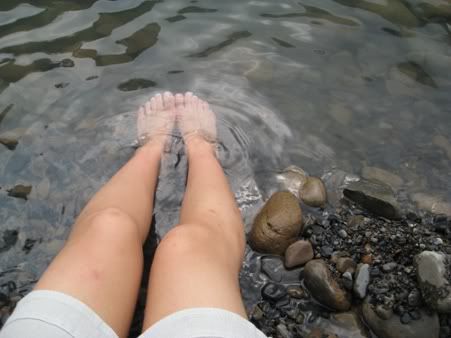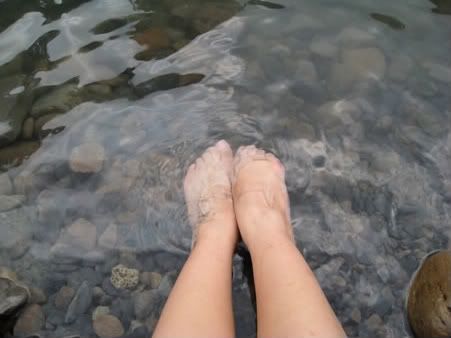 We went down to take a dip by the river!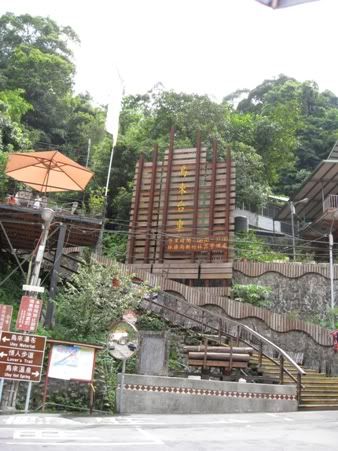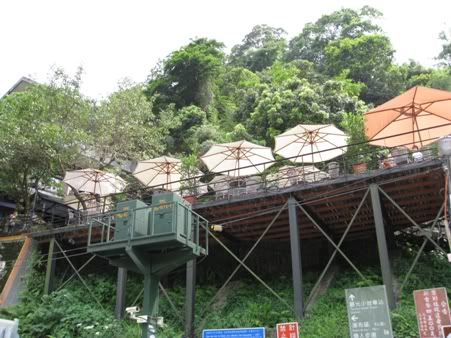 You'll see Helen's Coffee after crossing the second bridge - it offers good views and a nice place to take in the scenery but we didn't linger there.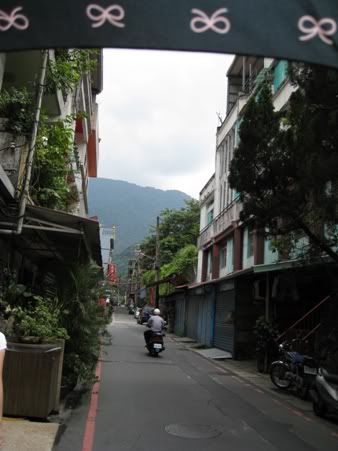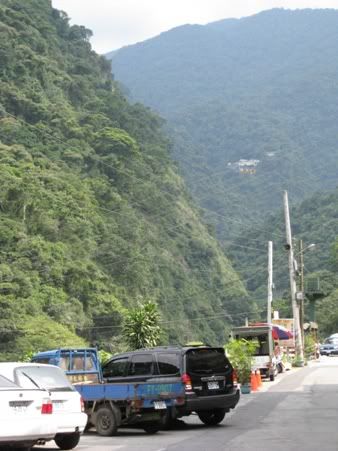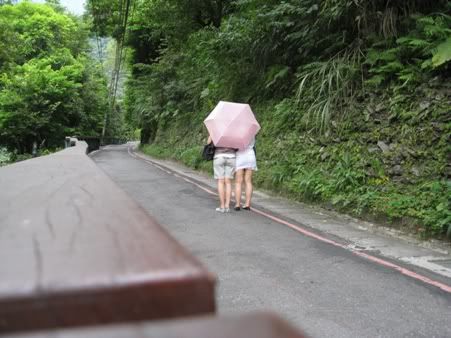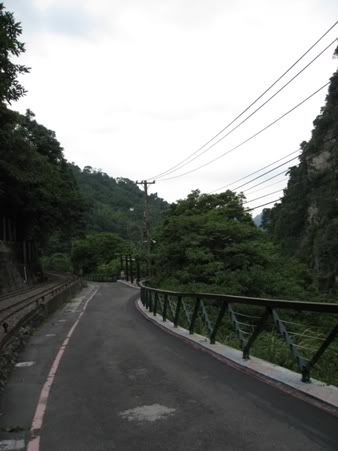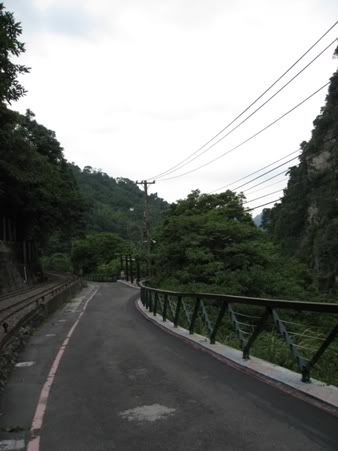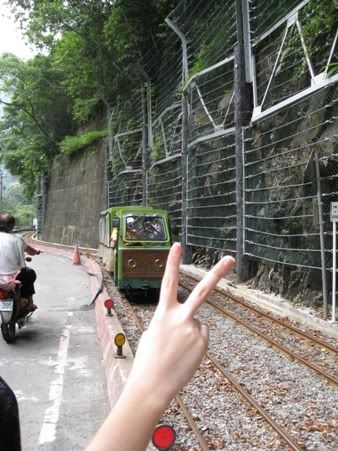 We hiked up a long, long way... so tiring! There were people speeding by in scooters... enviable. It took about 20 minutes to walk up...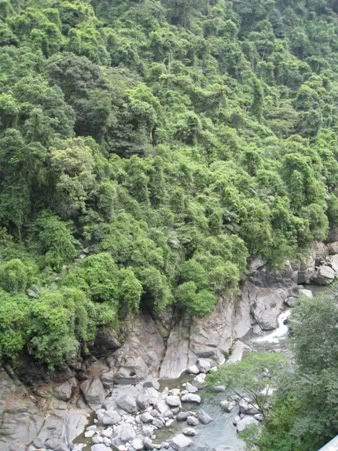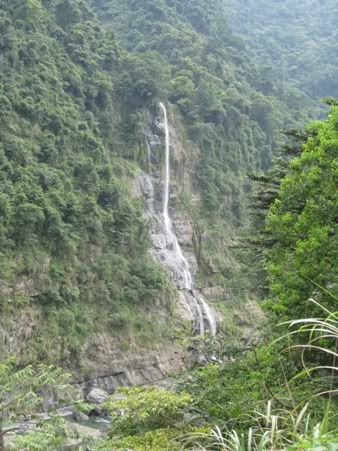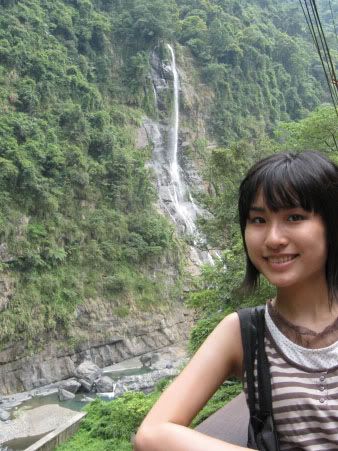 ...only for a baby waterfall that I almost blocked out with my big head!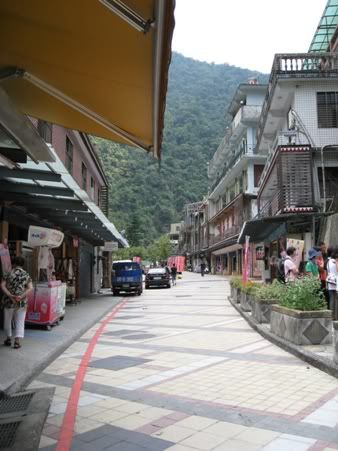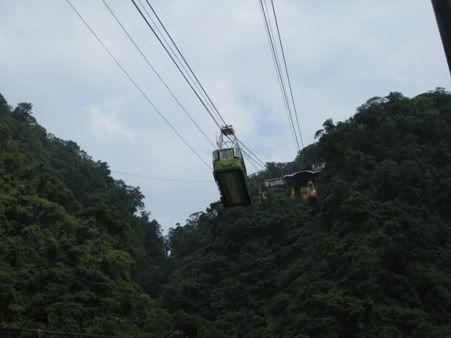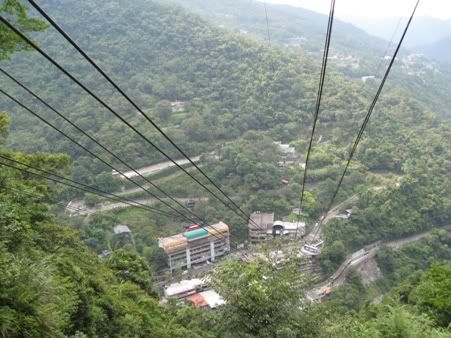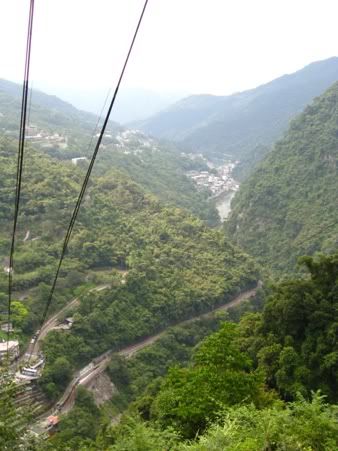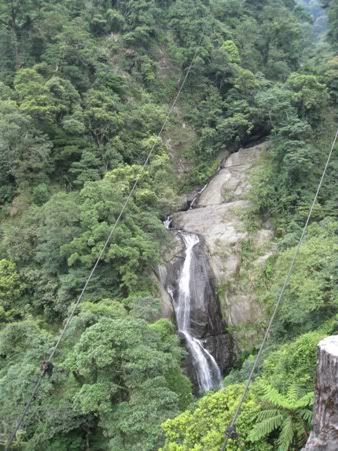 We took the cable car and the view is great!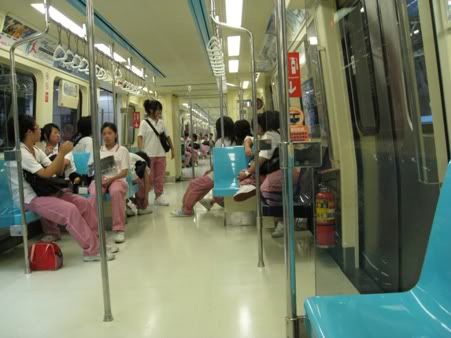 So that was Wulai! We took the bus and MRT back to Gu-ting (if I remember correctly) and on the MRT we saw high school kids in gym wear, fresh and stinky from PE... :P The guys wear blue and the girls wear pink! So cute! I wondered why they still wear track pants in summer though? Looks hot... literally.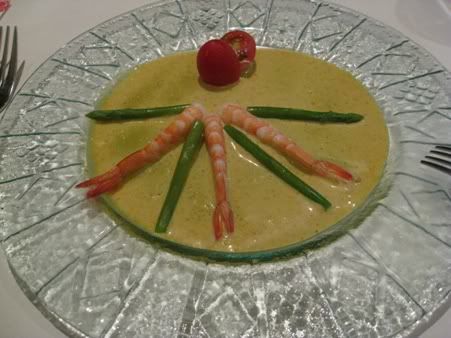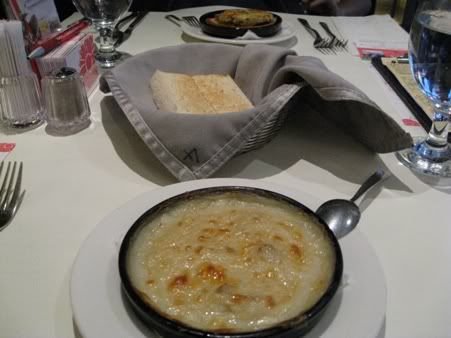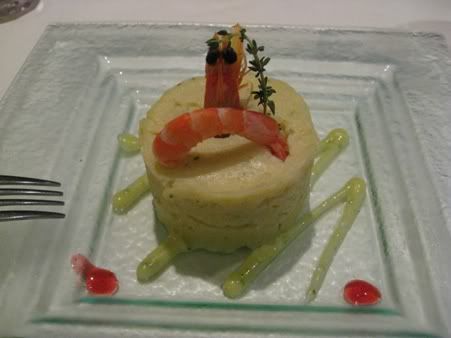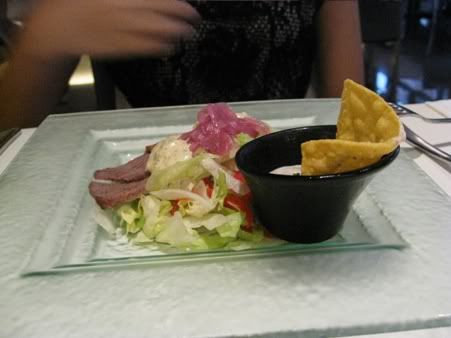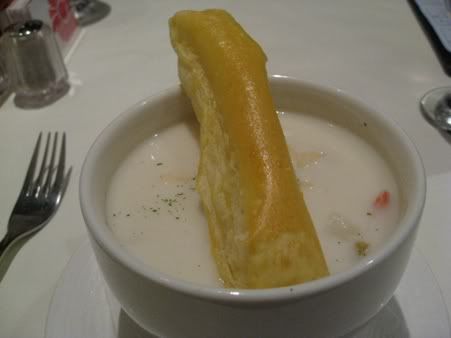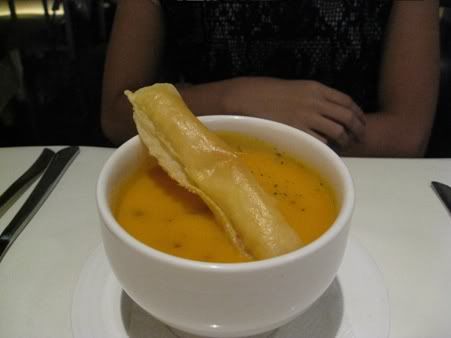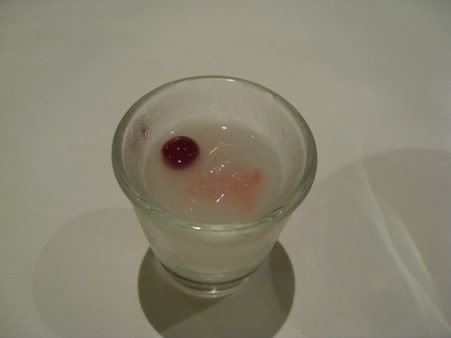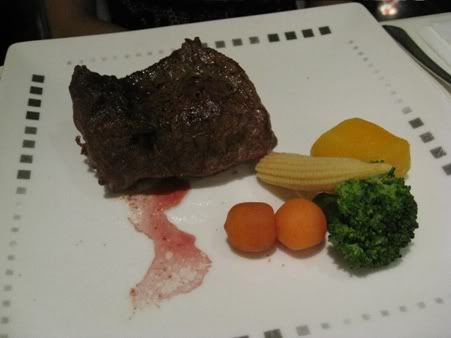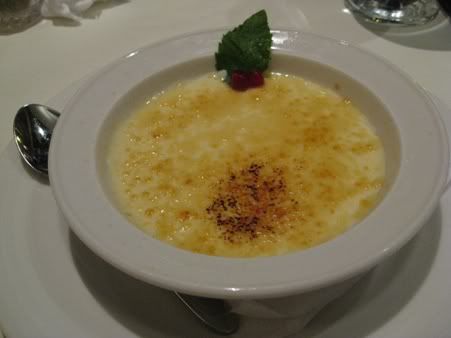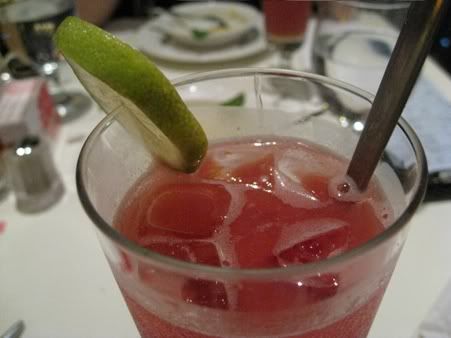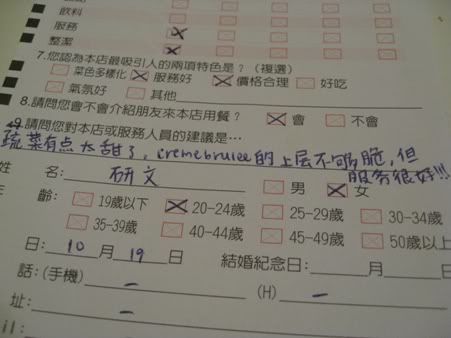 We had a 9-course dinner at Tastee, a place TW recommended to us! You pay about $25 for a 9-course meal and you can choose from many options for each course. The service was really good! The creme brulee wasn't crisp enough though, and the drink tasted really weird... But there are many other choices! TW said there's the dessert with a chocolate parcel at the side that's a must-try! (I forgot her telling me about it, sadly...)
So we only have 1 more day in Taiwan... Thank God! I'm running out of blogging stamina! :P