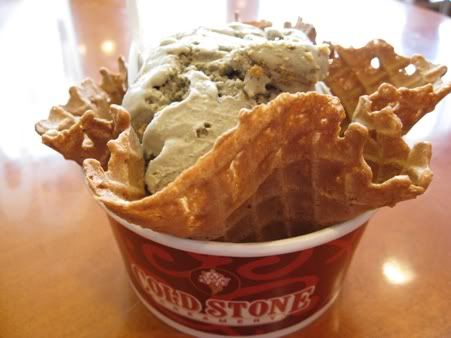 We had brunch at Cold Stone Creamery. Mine was Oolong tea-flavoured! I wanted to try something more Taiwanesey and less Common-Cold-Stone-ish. The first couple of bites were great cos the tea flavour was really strong, but after that I got used to it and it was kind of boring. :P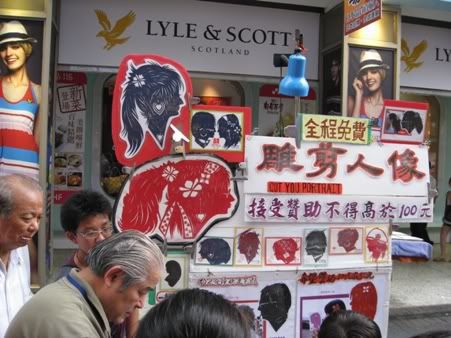 The uncle here can cut out a silhouette of your side profile!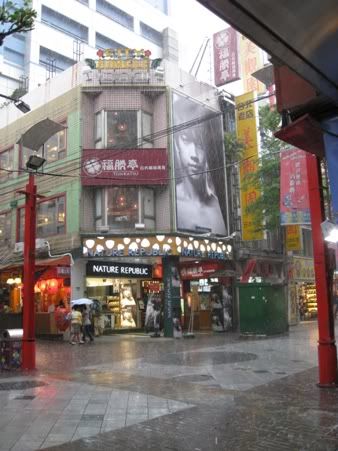 We end off with a poetic picture of Rain... in the rain.
I KNOW, I'm so lame. But anyway, it didn't rain at all during our stay except for our last day, when the rain came down in huge fat droplets. Typhoonish rain I suppose?
It was a great trip! (:
♥ おしまい! ♥