I went out for dinner 2 nights ago and this was done in like 5 minutes flat! (Cos I was running late again, hehe.) Used my Bourjois Effet Metallise metallic eyeliner in bleu cinquant and fil d'or, plus the Clinique High Impact mascara. My favourite eye colour is teal/turqoise/emerald, I find it really complements tanned skin. And recently I've been crazy about lining my lower rims in all sorts of colours, cos I find it's a subtle and quick way to show a flash of colour.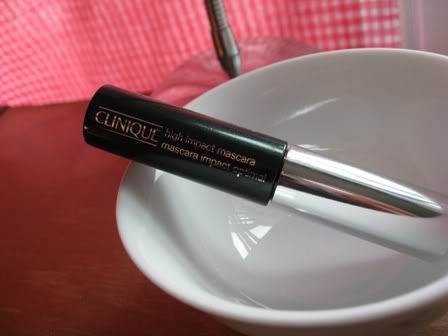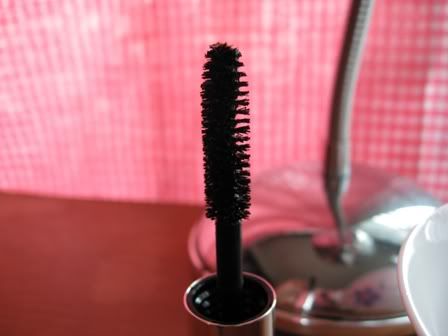 So anyway, I got this Clinique High Impact Mascara as a GWP and I do love it quite a lot! It gives really good volume in just a couple of quick swipes, absolutely no clumps, and can really hold a curl without weighing down. It's non-waterproof and does smudge a bit after a hot day outside, but if you're in air-conditioning mostly, it stays pretty well. I hear that the full-sized version isn't that great because of the larger brush size, but I've never tried it before and I think the sample size is great. (I still have another sample sized tube so I'm not in danger of running out!)
8/10!



--------

I had a great dinner (to celebrate my sis' birthday) at Tung Lok Signatures at Vivocity - we had this really amazing sharks' fin soup with double boiled chicken (or something like that), the waitress said you're not supposed to add vinegar and pepper in it like normal sharks' fin soup because it's been boiled for 5.5 hours and the broth is all milky goodness! To die for!!! My mum usually double-boils her chicken soup for just a few hours, so I told her to double-boil it to death the next time to see if her soup turns milky white and yummy as well, hehe.
And to top it all off, the service was impeccable and our waitress spoke Cantonese in a really adorable accent! (Cos my mum asked her something in Canto.) I love the sound of Cantonese. And the manager was wearing this amazing teal eyeshadow. We got 2 vouchers so I'll be back for a return visit! Must take photos of the amazing food then. Yay. :D