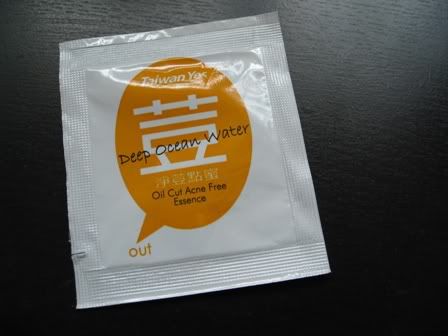 Recently I've been having breakouts due to lack of sleep and stress. I used a heavy duty Pan Oxyl 10% Benzoyl Peroxide Gel on my bumps, but it ended up making my skin really really dry! It's not effective on inflamed whiteheads (which is what I have), instead it's more suitable for zits that hormonal teenagers get, but not for me because I've outgrown that stage. :P I remembered this sample I got from Taiwan and decided to use it since I doubt I will get zits often (hopefully not!)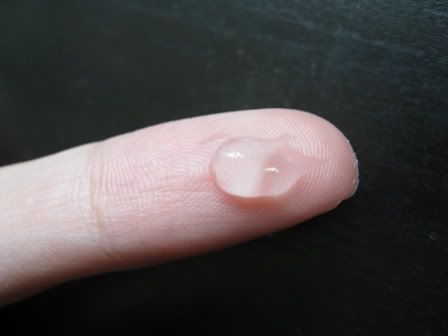 It is a thick gel and you're supposed to put it on problem areas (not the whole face). I used this satchet for about 4 times only but it's enough for me to get a fantastic impression of the product! I like it because it heals my zits quickly without drying, and the non-greasy texture is a delight, as compared to other creamy (and to me, slightly greasy) acne treatments like Neutrogena On-the-Spot Acne Treatment or Oxy.
The gel also contains hyaluronic acid which, I think, makes a big difference! I feel that sometimes you have to use a gentle approach to stubborn zits, you know? Sometimes treatments that are too strong will aggravate your skin further, but I think this gel strikes a perfect balance.
I don't know what other ingredients are in it, but it really works! I have no idea how much it costs, or where it is stocked in Taiwan, but I have seen it advertised in Queen (Nu Ren Wo Zui Da) magazine. The interesting thing about it is the company - Taiwan Yes is a deep ocean water company and they really do draw water from the ocean and stuff like that. So they're not just some fluffy cosmetics company. They have other skincare products listed, and while the packaging looks a little dodgy, I would love to try them out if I ever visit Taiwan again in the future!
Potential HG. (: