Psst, my
giveaway
is still on, please join if you haven't!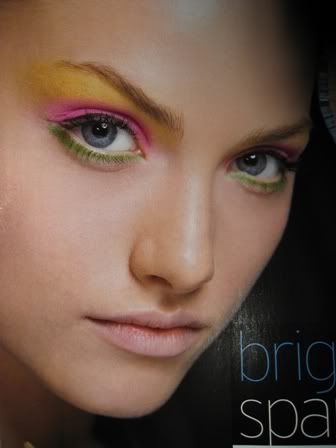 I've been seeing this photo in almost all the recent issues of my magazines! I absolutely love the combination of hot pink and lime green - makes me think of a flower! I have always loved matte bold colours as well, they look a bit more unique and artsy than the usual glimmery, glittery or pearly colours. So I tried to recreate it... (was going to wear it out on Friday but it was cancelled due to a last-minute other commitment... oh well...)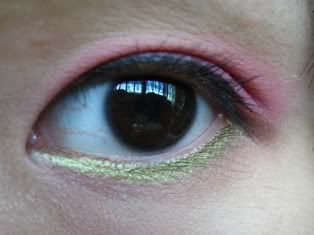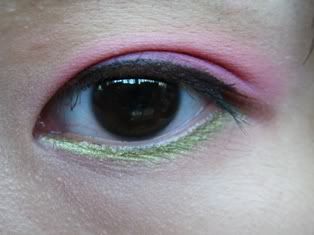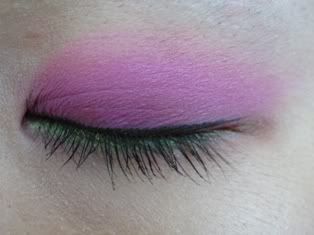 I am mad proud of the liquid liner because I did it all in one stroke on my
left
eye with my
right
hand!!! And I've only ever used liquid liner a couple of times. Haha!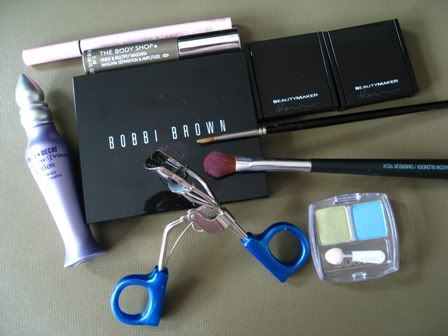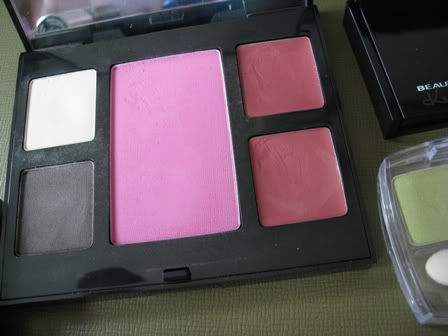 I used the hot pink raspberry blush as eyeshadow from Bobbi Brown Raspberry Face Palette and green shade from Silkygirl eyeshadow duo (slightly shimmery). I didn't do any yellow cos I don't own any, sadly. The look is supposed to be from the Bobbi Brown Brights collection, though the lime green and hot pink look like the ones from MAC Lillyland Pearlmatte eyeshadow! (They're not fully matte though.)
Other stuff used include K-palette eyeliner, Koji eyelash curler and Body Shop's Divide & Multiply Mascara. And since I have photos ready, let me do a review on the mascara. :P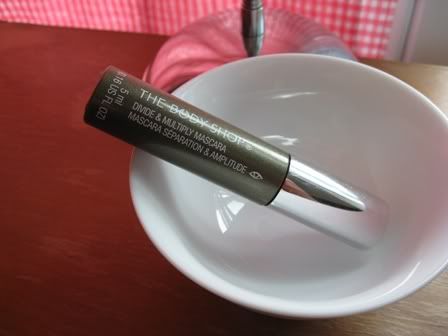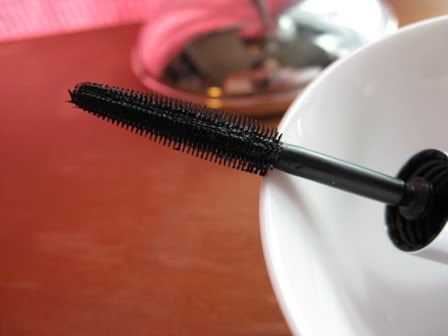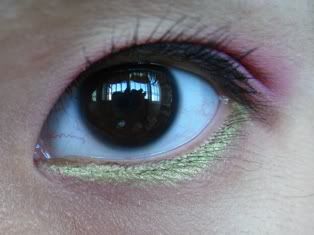 The Body Shop Divide & Multiply Mascara
This mascara was another GWP - I never would have bought a TBS mascara since they're not known for making good mascaras. It's supposed to give defined lashes and it does! The brush is awesome - it separates lashes beautifully. It's such a great brush, I'll be washing it and using it as a lash comb when I finish the tube. Other than that, it was quite disappointing. It doesn't hold a curl and smudges on me - especially since my lashes will go flat which makes it smudge even more easily. :( A good everyday mascara for people with fine lashes that have natural curl - bad for people with thick, weighted lashes.
Rating: 6/10
--------
I've been mad busy even though this coming week is recess week - tonnes of projects, assignments, deadlines, plus ballet and violin exams all in March. :( I'm quite excited about a particular project I'm doing on Eu Yan Sang though, I do think I picked the right company - there's abundant information on it and prospects look good, the annual report etc are really easy to read as well! (Or maybe I've just grown a bit less clueless as compared to freshman year... haha...)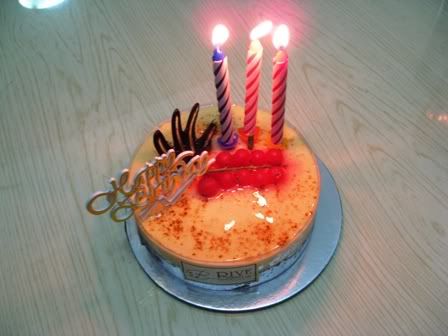 To end off, here's a picture of a birthday cake, I love birthday cake photos. (: