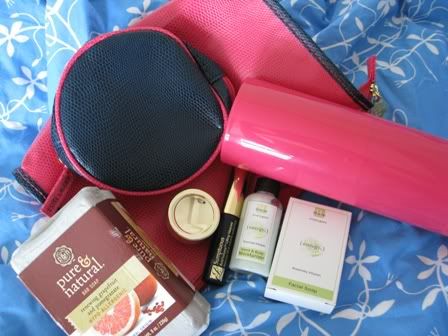 My sister came back from the States and got me all this stuff! The pink and navy blue pouches, and the pink brush barrel (with 4 brushes) are GWPs from Estee Lauder - and she actually got 2 of them! (There's the eye cream, mascara and free lipsticks as well which aren't pictured.)
Apparently the minimum spend for GWPs is really low in the US (about 45USD or SGD according to my sis) and my sister gets multiple gifts all the time. The last time she bought Clinique (which is more budget and thus has a lower minimum spend), she got 5 huge sets of free gifts!! Haha, can you say awesome? It's so much better as compared to Singapore - I think Estee Lauder's minimum spend for the same GWP would be about SGD160! Crazy. So now I am totally saving up to spend in the US!
I'm really happy my sis got me a bundle of grapefruit and pomegranate soap - I freaking love grapefruit! And she must have noticed my incredible stash of soaps in the bathroom, hehe. When she took out my present (while I wasn't at home), my younger sister immediately knew it was for me. Lol.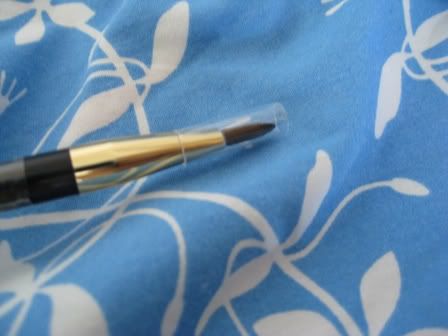 I got this brush in the brush set - does anyone know what it is? My guess is either an eyeliner brush or a pencil brush for the outer V.
Moving on, my skin has been really horrible lately. It's deadline season and I have presentations with my violin exam next week on 3 consecutive days! Cue stress. :P Also I've been banging on the piano, practising violin and typing furiously on my laptop (bad ergonomics), which caused wrist tendonitis - I had to get this expensive wrist guard because I don't want to have a weak bowing wrist during my violin exam. So anyway the point is, my skin is horrible right now. Horrible. ;_;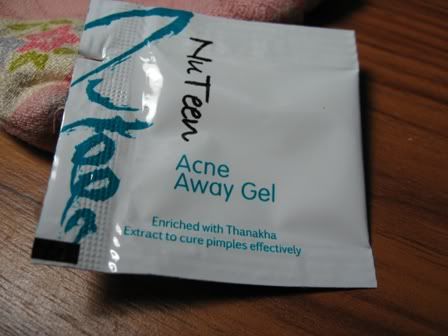 Review: Nuteen Acne Away Gel
This is yet another one of the samples in my collection. (I have tonnes of sample satchets in a little pouch, hehe. Trying to use up my junk.) It contains Thanakha which is supposedly a popular skincare ingredient in Myanmar.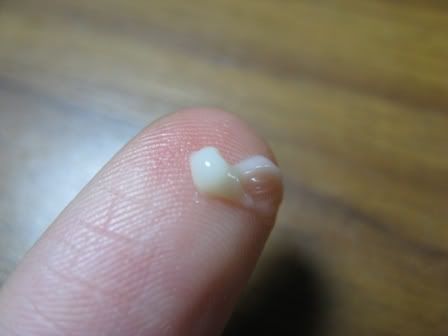 This is quite moisturizing, surprisingly! Good for dry-skinned peeps. It has a very strong fragrance which I don't really like - way too strong for me, though it smells quite pleasant. I don't understand why the fragrance is required. Anyway, I used it for a couple of days, but it doesn't give fast results on my zits. Plus I noticed that it contains mineral oil! (Of course, high-grade mineral oil is supposed to be fine for skin, but I'm still wary when it appears in the ingredients list.)
I will not give a rating for this because I don't think it is fair to rate sample products without a sufficient timeframe for testing, but overall, I didn't think it worked, though if you have dry skin and don't want acne treatments that cause peeling skin, you might want to give it a try!