I'm working at Cedar Point... go google it... the admission is crazy and the food is marked up like 500%...
Su and I
Jia and I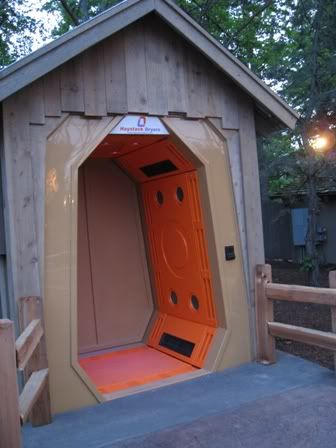 This is a dryer for you to blow yourself dry after taking wet rides... USD5 a go... crazy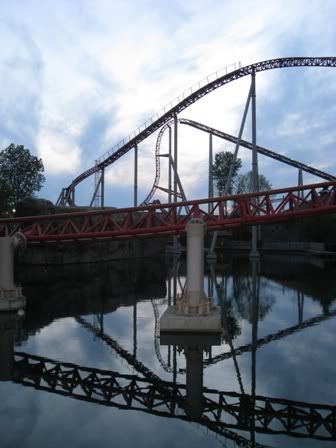 Colourful drinks at TGIF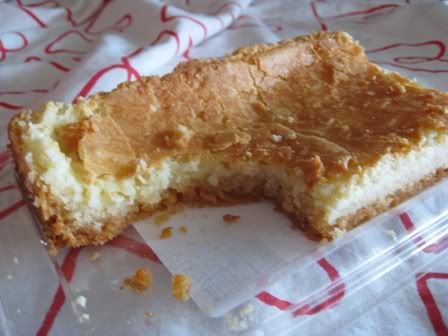 A darn good Paula Deen gooey butter cake from Walmart for USD3. Freaking sweet but so buttery and good! Some of the cookies I bought looked good but didn't taste that great.
My DKNY watch stopped even though I'd only recently gotten it repaired... I think someone dropped it. So I went to TJMaxx and got this Skagen for like USD53... it came with 3 interchangeable straps... one metal, one black, one white... I didn't wanna get a cheap watch just to throw away... My friends were appalled by the way I dropped the cash so quickly though... I do like it.
By the way, BIG NEWS!!!!!!!!!!!!!!!!!!!!!!! I TOOK MY FIRST HUGE ROLLER COASTER RIDE at employee ride night yesterday!!! Free hotdogs and soda, and I rode the Maverick next to Jia!!! And we heard the Maverick is like 5/5 difficulty (but of course it can't compare to Dragster). Go google it. My eyes were like shut the whole way and I screamed so much I got a sore throat today, but I felt so high after that OMG. Woohoo!!!!!!!!
Ok ciao darlings. Till next time!!!!!!!!!!!!!!!!!!!!!!