I decided to do some reviews of cleansers I used over in the US! Look at the photos and you can see the messy room. (Someone else's fault. Lol.)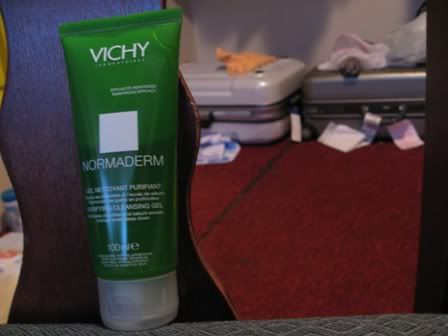 Vichy Normaderm Deep Cleansing Gel
This contains salicylic acid, glycolic acid and witch hazel for problem skin. It's a rather thick gel which doesn't foam as easily as I would have liked. I find it pretty moisturizing, surprisingly. I don't like how it doesn't foam properly, so it doesn't make my skin feel clean and sometimes I have to cleanse twice. It leaves a slight filmy afterfeel on my skin, and it didn't really help to clear up existing blemishes, though it prevented new zits from appearing. Plus, it is expensive, as with all Vichy products!
However, it might be good for people with dry, acne-prone skin who might prefer a more gentle approach to clearing up their blemishes. I find this cleanser quite gentle for one that contains salicylic acid. (I personally don't find moisturizing important in cleansers, and I don't mind harsher cleansers as I feel I can always replenish it with a good moisturizer.)
Rating: 5/10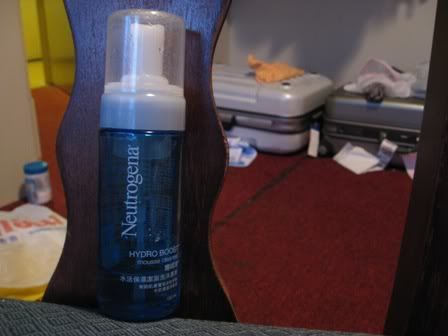 Neutrogena Hydro Boost Mousse Cleanser
This is supposed to be good for dry, sensitive skin. I remember it's slightly expensive, about S$20, but still cheaper than the Vichy. The scent is light and clean and quite pleasant to me. I love the mousse - it is dense and soft and cushiony. Cleansing power is average and therefore I used it as my morning cleanser. I doubt it'd work as well as an evening cleanser since it is mild and doesn't deep-cleanse. (I prefer deep cleansers to clear my skin of gunk in the evening.)
However, I loved using it in the US, when the air was very dry compare to humid Singapore - this cleanser really helped maintain the moisture in my skin. I would definitely recommend this.
Rating: 8/10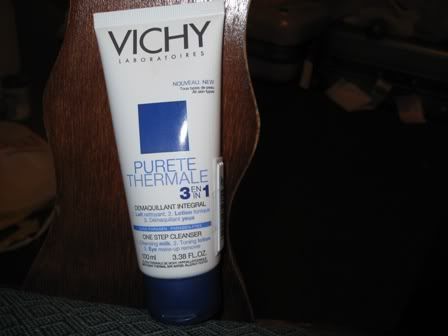 Vichy Purete Thermale One Step Cleanser
I bought this without checking reviews online first. BIG MISTAKE. The Vichy website has this categorized under "All Except Acne-Prone Skin", and boy, were they correct. This really gives me zits!!! The description is "This convenient 3 in 1 cleanser includes cleansing milk, toning lotion and eye make-up remover in a lightweight, non-greasy formula."
It's non-greasy, but it's still a heavy cream-gel that clogs my pores and leaves a film on my face. I practise double-cleansing with this cleanser as the first step, but this is so difficult to remove even using a deep-cleanser! I rub this all over my face, use cotton to remove it, follow with a deep cleanser, then toner, and I always find residue on the cotton when I'm swiping toner on my face. Horrible.
I seriously doubt this would be good for any other type of skin. Seriously, even if you have dry, non-acne-prone skin, this cleanser would still leave a film on your skin and clog your pores!!! I would never ever repurchase it.
Rating: 0/10
--------
Today I went to Marina Bay Sands after having lunch with my 2 friends who have already started work. Pretty boring, but I liked taking photos with Leo and Merly!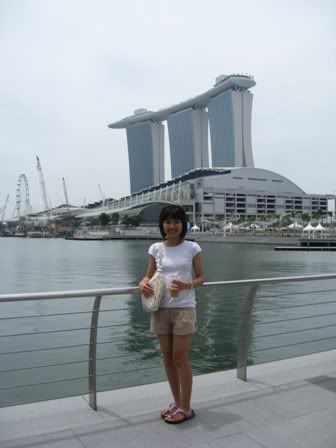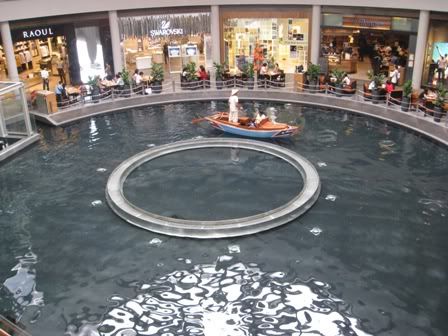 The Sampan ride, so much cheaper than the Venetian Gondola ride in Vegas.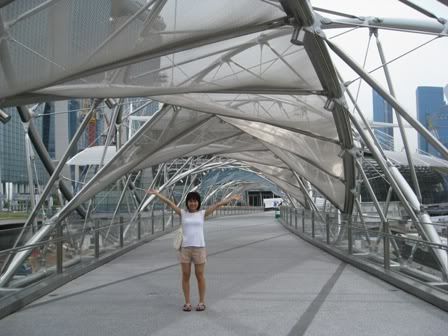 Double-helix bridge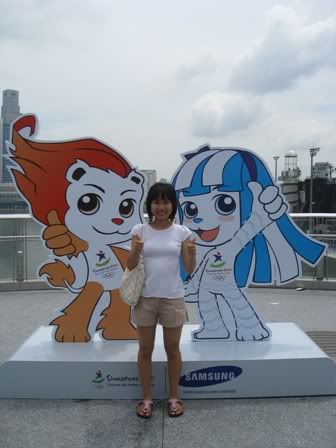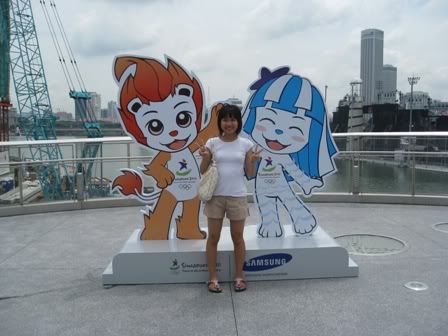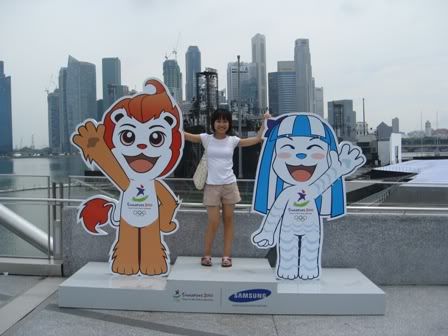 Leo and Merly!!!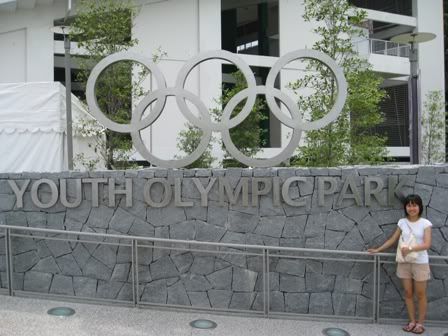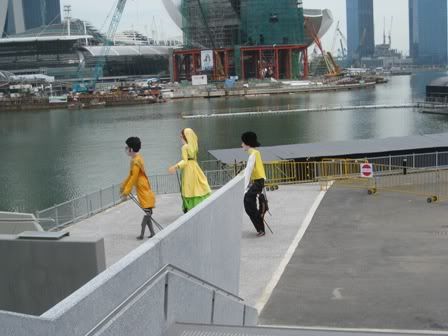 Creepy huge puppets at the bayside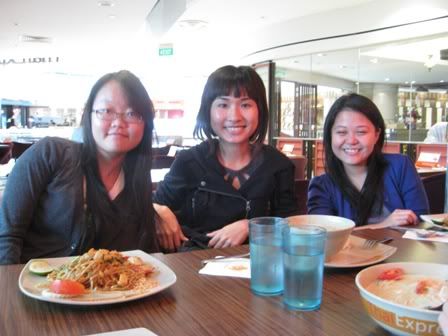 To end, a Thai lunch with my friends the other day after watching Inception. The best movie ever!!! (Super confusing though.) It's great going out with those people who are already working because I get to know what's going to happen when I start work... Not looking forward to it. :(