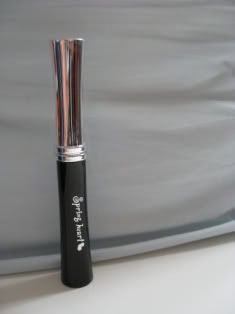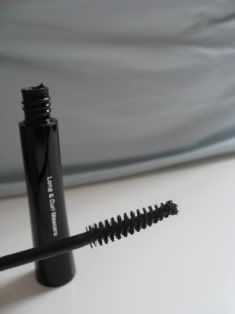 I came across Springheart at Japanese cosmetics sections in Watson's a while ago - they have a range of eyeliner pencils and 2 mascaras, one for volume and one for length, pretty standard stuff. They're also really affordable, at about $10 each. (Can't remember exactly) The packaging is also really cute and sparkly! See -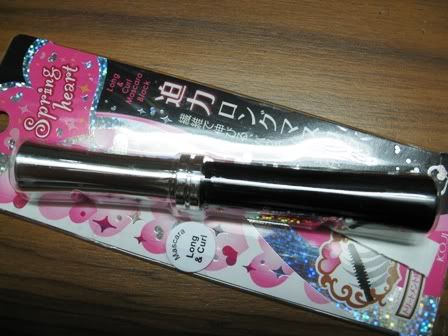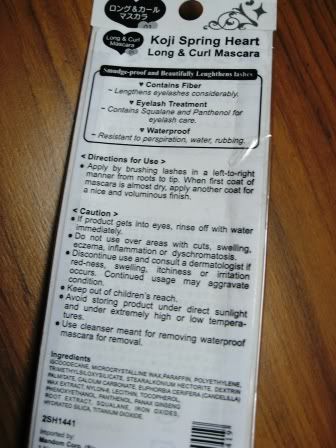 Pros:
It has fibres for lengthening and squalane and panthenol to keep your lashes soft, so it's a rather moisturizing formula, unlike other mascaras which are kinda dry in consistency. And I love how the tube is wider at the top and bottom, which makes it more stable so I can put it standing up on my desk, and the wider top makes it effortless to unscrew the cap. (Physics!) It's a personal preference I guess. I like the brush - it's not too large and separates nicely. The formula is great at lengthening and very, very lasting.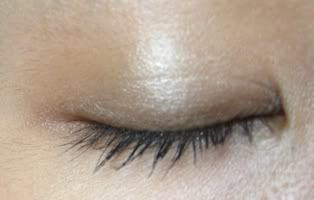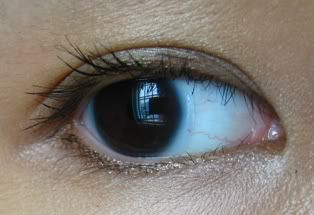 Cons:
While it does lengthen nicely, it doesn't hold a curl very well, so that my lashes go flat after a couple of hours and when I blink, the mascara smudges underneath my eyes. It's also pretty difficult to remove, even with my Fasio eye makeup remover (which is known to be good at removing seriously budge-proof Fasio mascaras). It is easily removed only with cleansing oil (I use Fancl).
Verdict:
The price is right and it's a nice everyday mascara to have. Just keep an eyelash curler handy. (Though it's really not good to curl your lashes after they've been mascara-ed because your lashes may drop out) Oh, and a good cleansing oil.
Rating: 8/10
--------
So anyway, the other day I went to Square 2 at Novena and finally tried
Gong Tea
! It's really really good!!!!!! You have to try the House Specials - they're special because of the layer of milk foam on top. It tastes salty.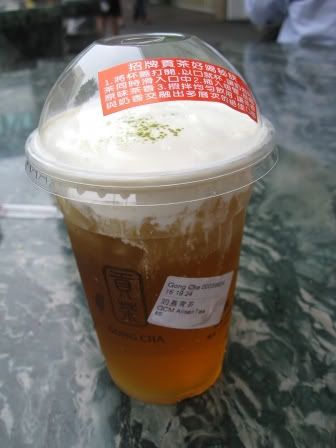 I had the Gong Cha Milk Alisan Tea with 80% sugar. (It's less sweet than Koi, so 80% sugar was good!) Gong Cha's Alisan Tea is seriously fragrant - good stuff. It reminds me of a green tea we have at home from Japan. I googled Alisan tea, and I think it's a green oolong.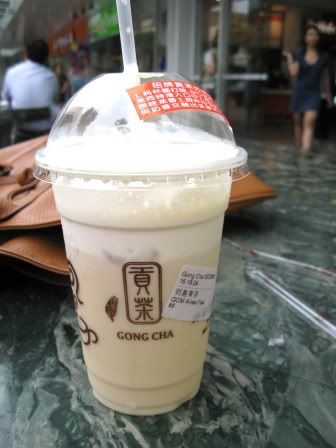 Mix it up and you get frothy yummy goodness!!! It's really filling though, because of all the cream. I bet it's super fattening too.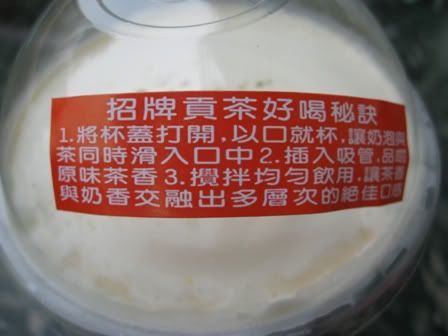 You're supposed to first drink some of the frothy milk layer, then stick your straw in and drink the tea part only, then mix it all up and finish it!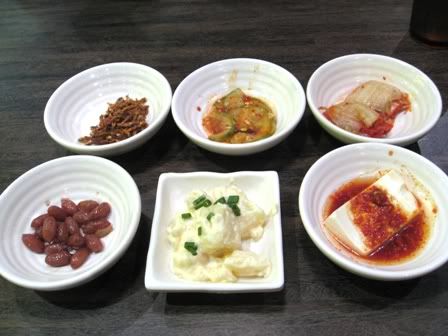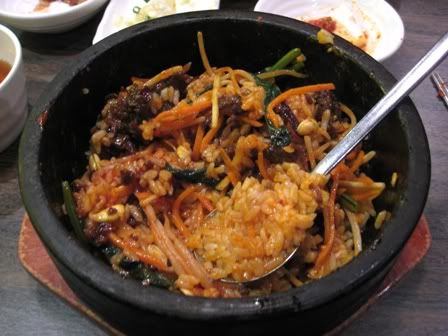 Banchan and Dolsot Bibimbap from Seoul Yummy.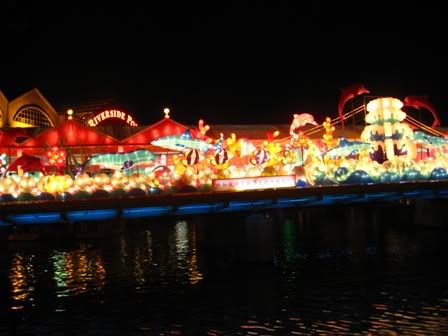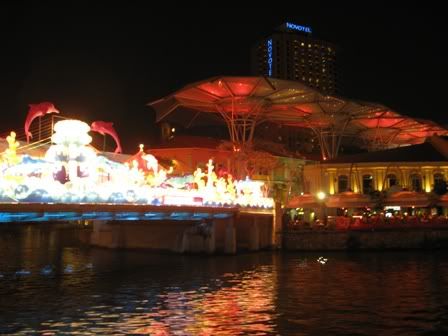 Clarke Quay at night with all the lanterns and stuff for Mid Autumn festival.