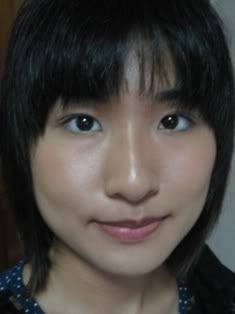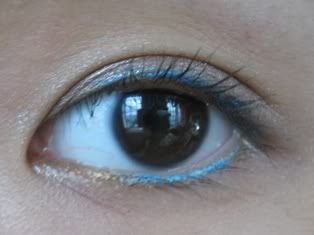 Teal and gold eyeliner, Bourjois
Fasio Lash Style Perfector mascara in brown
Stila blush from the Fall Fantasy Laguna agate palette
Sugarbaby lip & cheek tint

Last Sunday I met up with our buddies who came to visit us from Malaysia. We had a long chat at Coffee Club where I had the most amazing earl grey tea with vanilla ice cream! Omg it was really good.

The next day we had dinner at The Mussel Guys at Vivocity - they had lots of photos with celebrities who had been there and I had the mussel pasta thingy, but the mussels weren't that great. :x And omg, my friend found a baby crab in one of her mussels!!! :O The mussel's last dinner?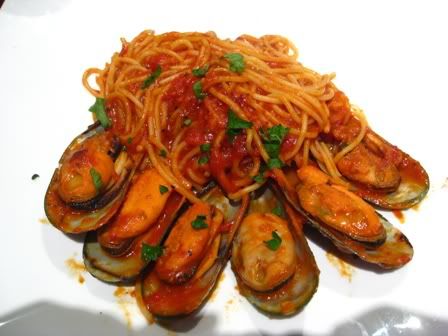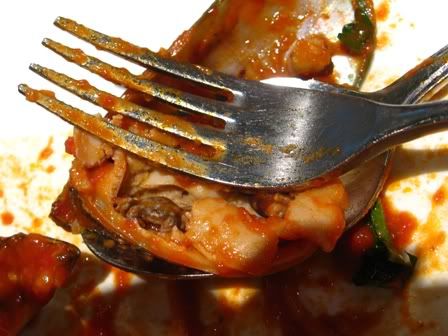 Can you see the baby crab at the bottom left?
Back to work tomorrow - have a good week everyone (: