Last weekend I stocked up on my base make-up from Fancl because they were 10% off, and I got their Voyager tumbler, lunch bag and calendar!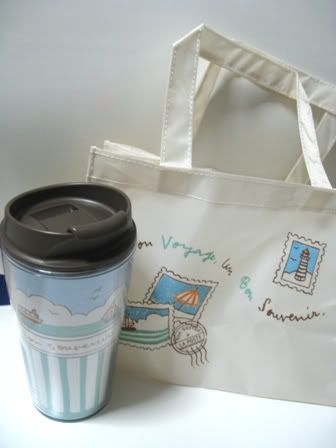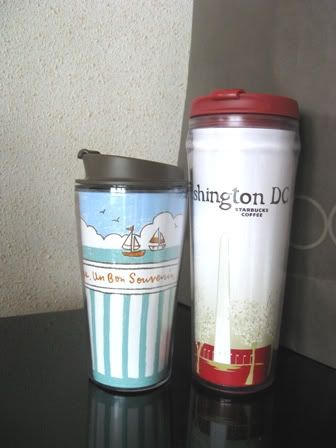 260ml capacity as compared to Starbucks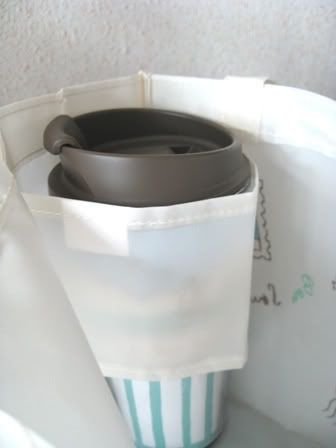 I like how the lunchbag has a holder to keep the tumbler upright because such tumblers always tumble over in my bag and leak.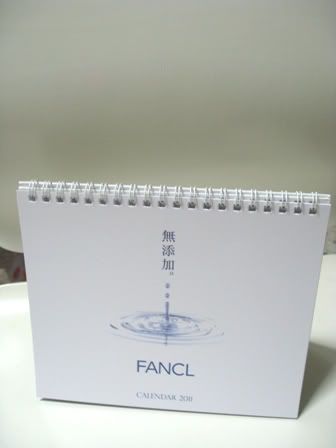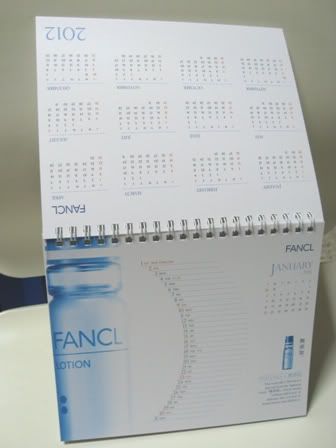 The calendar has a weird format though. It's not tabled, instead it has lines for every day. Not very good for people who like to write lots of stuff or check their schedule quickly at a glance. And I hate how they have product pictures every month; it makes me wanna buy more stuff. ;_;
Dinner at the Handburger at 313 Somerset last week. It's not a very conducive place for a date so it's best to go with friends because it has canteen style benches and everyone's too close for comfort.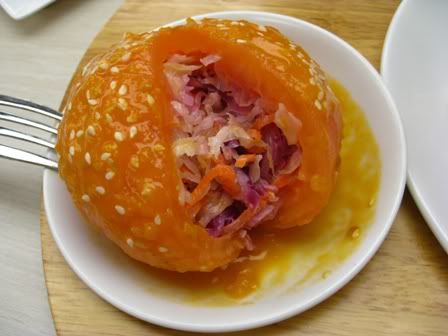 Chilled stuffed tomato. Looks crappy but delish!!!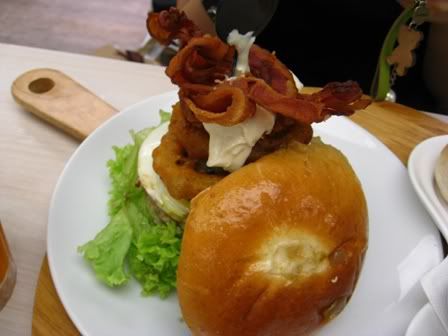 The works burger - it has the crispiest bacon and onion rings I've ever had!!! Omg. And runny egg yolk. Yums!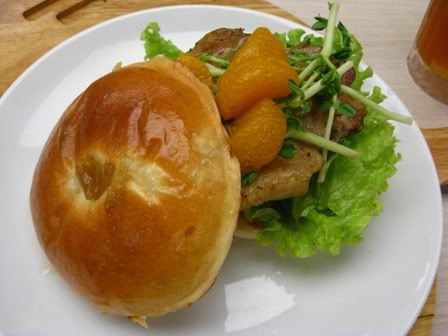 Duck confit burger. Quite interesting. It has raw dou miao (pea shoots) which I don't quite appreciate. :P The mandarin orange sauce is nice though.
Oh God the Christmas sales are upon us and I hear Chrismassy songs everywhere!!! I don't feel like working and I feel like spending a hole in my wallet. ;_; Falalala! Which reminds me - I'd better start sending out Xmas cards soon especially to my friends overseas!!! Till next time ;)