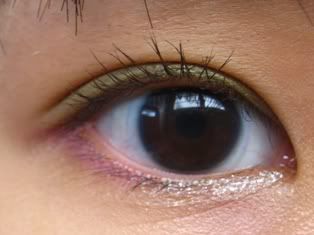 This seems like a reverse of my
Tibi Spring-wannabe EOTD
. I used the lime green shade in my new Tokidoki Robbery Palette (Soya) on the lid and the white-gold (Candycane) on the inner rim, and hot pink Raspberry blush from my Bobbi Brown palette on the outer rim. Mascara - Fasio Lash Style Perfector which I will review in an upcoming entry! The colours always look washed out; I don't know, I need to get a new camera maybe.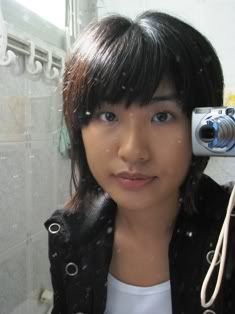 See how washed out it is? (And don't say I'm not slapping on enough makeup >_<) I woke up bright and early for breakfast with my uni girls and I'm always rushing and FOTD photos take up so much time because my camera has a hard time capturing colours, and I have to find ways to face the sunlight etc etc. On to the make-up!!! Drumroll please... Presenting... the TokiDoki Robbery Palette!!!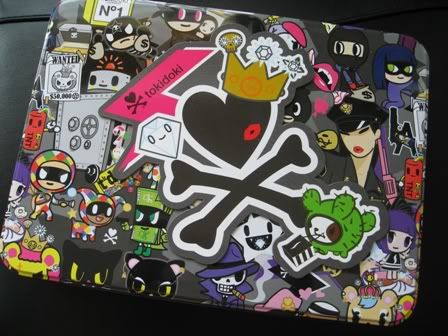 It comes with this super cute magnet on the top!!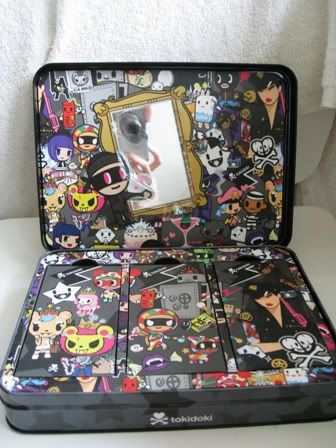 The cute tin box houses 3 portable palettes. There's a mirror on the lid but I never use it, cos I'll pop out whichever palette I'm using. So honestly I don't find much use for the tin box, especially since my desk is full of clutter as it is. But it's so cute!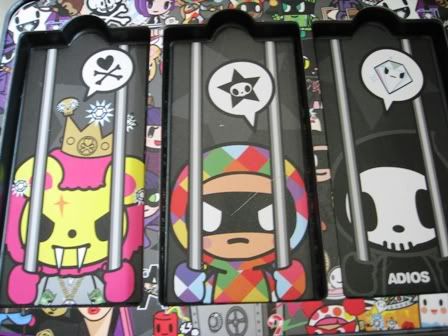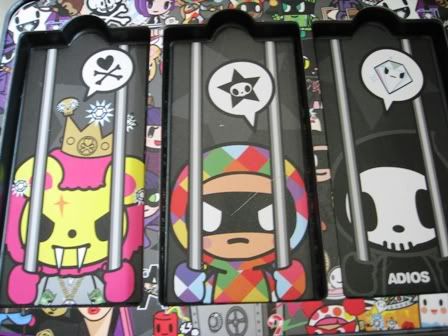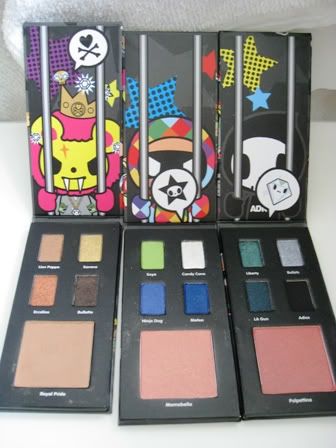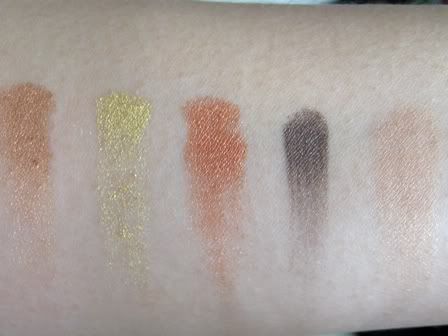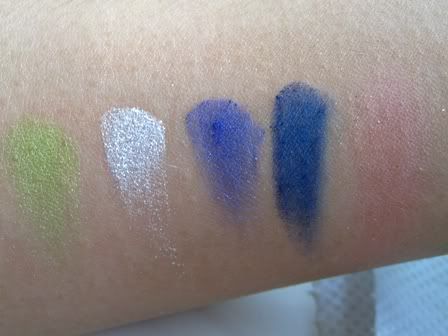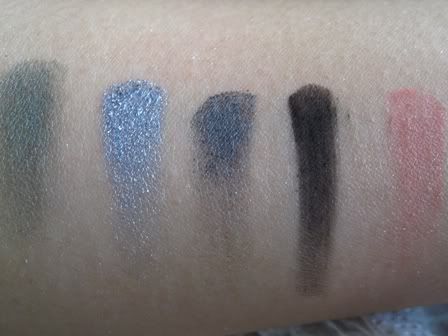 I find the eyeshadows really pigmented and blendable, very easy to work with! I like the blush in the middle (Momobella) the best; it's kind of like my Urban Decay blush in Score, except less pigmented. It's quite glittery and peachy; I don't own NARS Orgasm, but I have a feeling it's similar, except Momobella's more pink. The other blush, Polpettina, is more pigmented and a deep pink with peach undertones. I really need to use a light hand with it, or use a skunk brush. The bronzer is slightly glittery, and I use it on my nosebridge. I don't use bronzer much and I don't do contouring since people usually contour to make their features sharper (nose, cheekbones...) and I don't exactly want to emphasize them. So I use it as an eyeshadow wash for work, which works out ok.
--------
Last weekend I went to this Japanese restaurant called Irodori for dinner. It serves ala-carte buffet; you can order what you want from the menu and they'll serve it. The food's not bad, but I always believe you can tell the quality of Jap food from the tempura. The tempura they served was slightly better than in most Jap restaurants in Singapore I guess, I'd say it's 75% there. The batter and the crunch is not perfect. My recommendations for Irodori would be the pumpkin, sweet potato and lotus root tempura! Yum yum.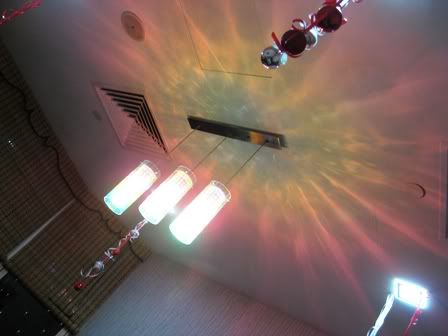 Irodori is indeed colourful.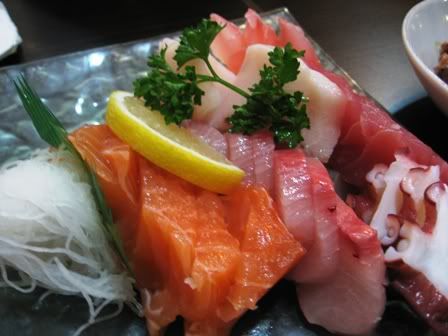 The thing about buffets is that I hardly ever photograph everything; I photograph the 1st round and after that I don't bother because I'm too busy eating, lol!

This morning I had brunch at Hot Tomatoes at 313 Somerset.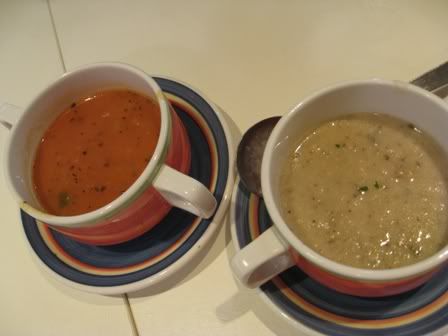 Both the tomato and mushroom soups were really flavourful! Not runny like most set meals you get from other places.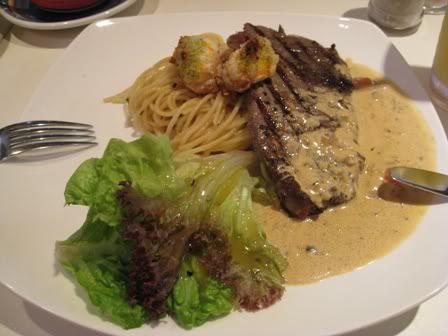 I had the sirloin and lobster au gratin. It's quite perfect except the steak was a teeny bit tough even though it was medium rare and nicely pink in the middle. With lime juice, the entire set meal cost only about $20 inclusive of 17% tax and service charge. Really worth it in my opinion!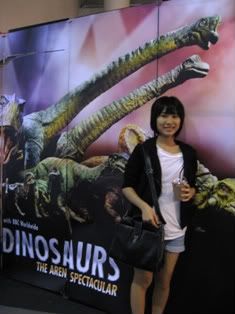 Yesterday I went to watch Walking with Dinosaurs. (Geeky, but I like it lol. The tickets I consider cheap as compared to going for an SSO concert or SDT ballet. This is how I enjoy spending my weekends - I don't club, I am a very very good girl. ^^)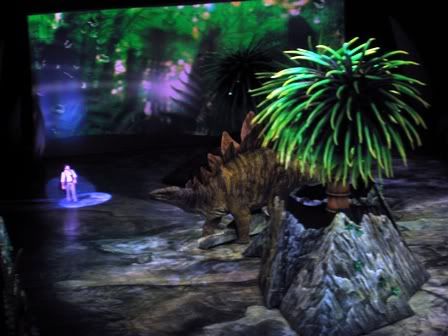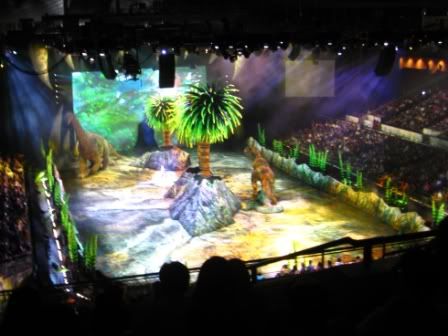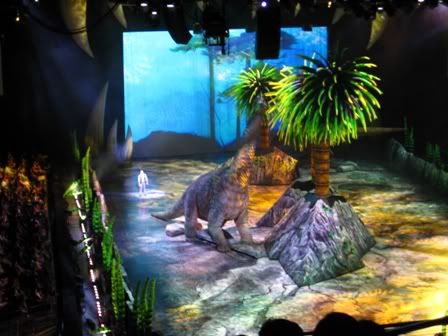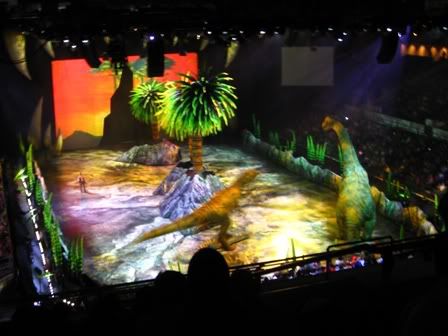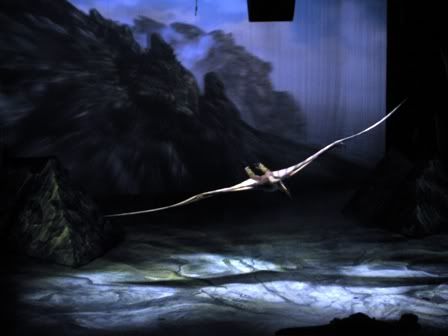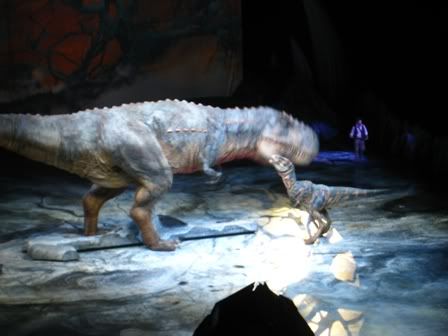 It was only about 1.5 hours long excluding intermission, but quite fun cos we got to take this video where a fake digital dinosaur will appear on the screen behind you and you get to interact with it. LOL. I wasn't even tall enough to reach it though. :(
It has been a good week; I managed to watch Rapunzel after work and on Friday night I crashed a particular company's Christmas Party at Powerstation and had free-flow. :D I only had 3 drinks before they stopped though. Here's to work-life balance! Have a great week everyone (: