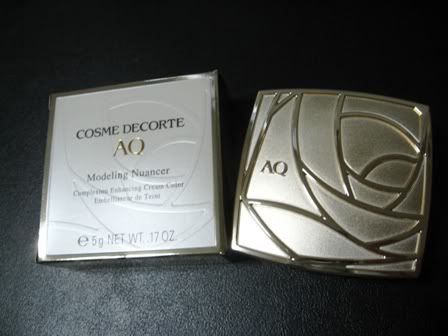 I won this at
Makeup Stash
's Christmas giveaway! It's a complexion enhancing cream colour which comes in 2 colours - white for highlighting and brown for contouring. Mine is the white one. I love the case it comes in - gold and pretty. I'd have liked it to be heavier though. I like compacts to feel heavy and expensive. The price of this is 5,000 yen which is pretty high-end, so I expect better.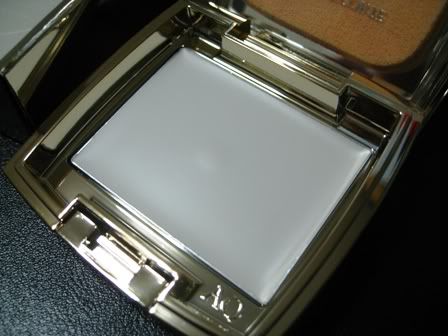 The description:
"Face color with a silky cream texture that highlights and redefines facial contours to create an elegant, sculpted look."
- Spreads smoothly for a long-lasting, natural finish.
- Contains natural aromatic. Based on the idea of aromachology, they are extracted from fresh-picked plants.
Doesn't it sound amazing? It smells really nice, so I kind of buy into the aromachology thing, though I know fragrance doesn't really help in skincare; it just makes me feel happier.
The instructions say you're supposed to use it under powder foundation, over liquid foundation. It comes with a sponge applicator and you're supposed to blend it in using a light patting motion. I find it difficult to blend though, so after applying with the sponge, I use my fingers to blend it in properly.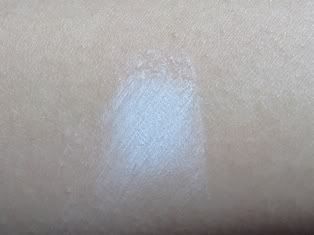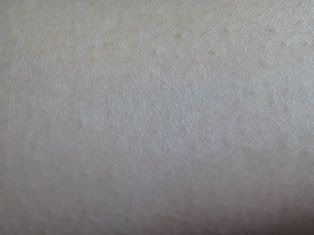 The swatch, unblended and blended. Can you see it when it's blended in? It's a matte white cream, no sparkles or glimmer. That's the part I don't get.
When I use it under my powder foundation, it acts as a kind of primer - it keeps my foundation on longer, but the effect of the highlight isn't really apparent since it's matte and doesn't have glimmer or glow to give a 3D effect. When I use it over liquid foundation, it leaves a white cast on the areas I use it on, and it's even more difficult to blend over liquid foundation (since it's already quite difficult to blend on its own).
Overall, I'm quite glad to have been given the chance to try this since I've never tried Coffret D'or before (it smells really good!) but I don't think it works well as a highlighter.
Rating: fail
--------
Last week I went out with my old friend from high school and we went to explore the new mall, Serangoon NEX!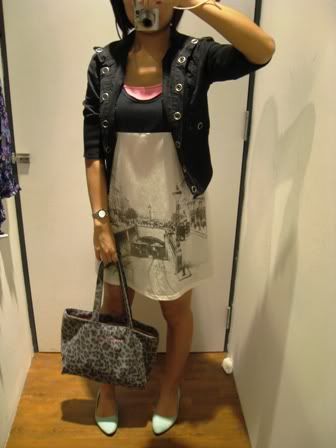 Dress - Taiwan, Jacket - Miley Cyrus for Walmart, Bag - Rebecca Taylor (free with mook)

I love the flats, the colour reminds me of Tiffany blue. And can you believe I got the Miley Cyrus jacket for only USD$1 at Walmart?! OMG. Best buy ever.

We had lunch at Freshness Burger, which is apparently from Japan. I had the Bacon Omelette Burger, not bad. And the fried Hokkaido potatoes were so good! They're very lightly salted and you can really taste the natural flavour of potato. And I had the Yuja Cha which is honey citrus tea with lots of candied citrus peel - it doesn't contain any tea, it's more of a very sweet drink.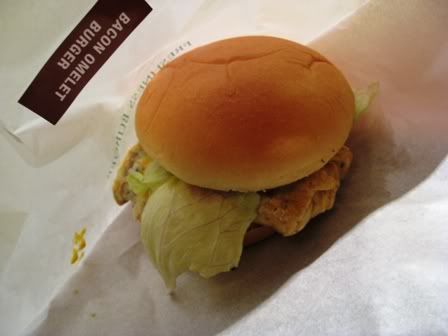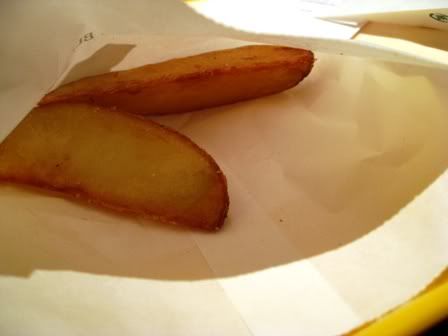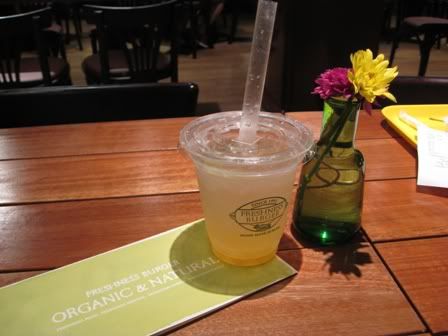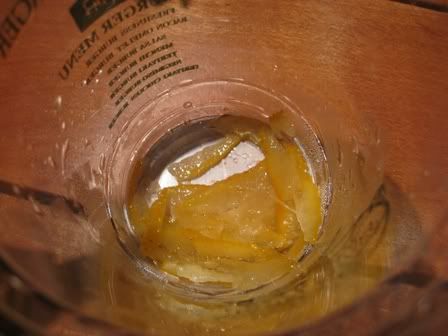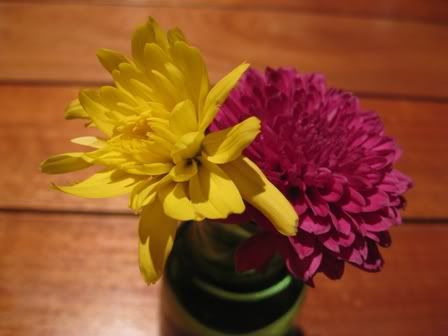 And we had dessert at Lena's, which is opened by Lena Sim, the founder of the Ministry of Food chain. I read an interview of her before, she's quite an inspiration. They seem to have lots of desserts featuring fried bananas (or goreng pisang, a local fave) and you can choose to have it breaded or fried like a spring roll. I like the spring roll kind better, the breaded one made the banana inside a little too mushy.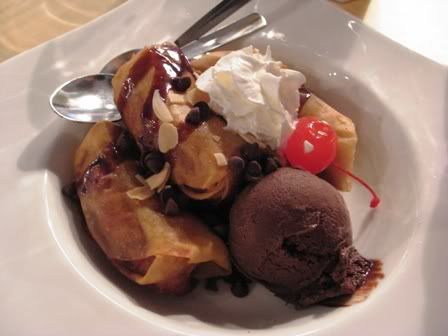 Fried bananas and vanilla ice-cream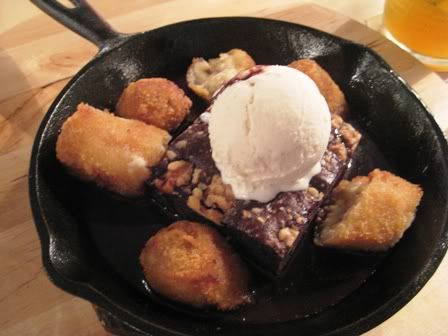 Breaded bananas and brownie on a hot plate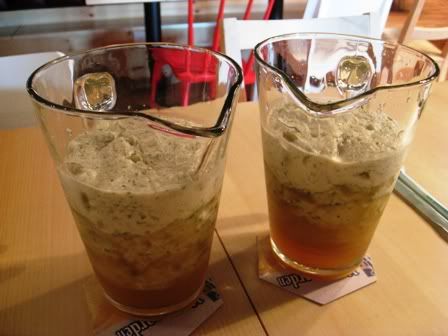 The hugest mint tea ever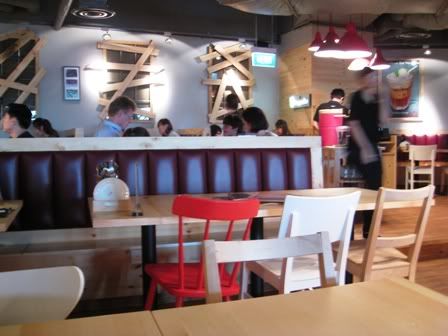 The brownie on the hotplate was good, except the parts that are on the hotplate too long tend to get a bit hard. And the mint tea - I thought one jug was for both of us to share, but it ended up that we each got a jug to drink from. Like, omg! And we kind of forgot how filling bananas can be, and got super stuffed... Haha!
That's all for today, hope you enjoyed reading. I have finished one week of my peak period and it was like a really really long week. I hope leaving work at 12am will be the max for this week. -prays- Have a great week ahead everyone!