Hi I'm back after a month again! Gosh, I've really been busy. Super stressed out. And I'm sick right now, the 4th time after 6 months of work. :( Anyway, today's review will be on this amazing mask I found, it's kinda pricy, either S$29.90 or S$39.90 I think. So worth it though! It's from
The Sanctuary Day Spa
in London and it contains charcoal and essential oils, it's one of those warming masks and I love how it heats up.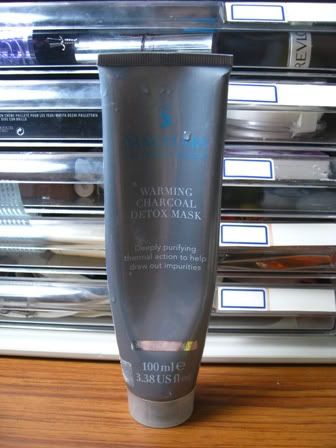 It comes in an elegant and slim little tube which makes it easier to squeeze out, cos it's more like a paste in consistency. I find I really need to shake the tube hard (which is kind of difficult) cos sometimes the essential oils settle at the bottom and you don't get a good mixture of charcoal and essential oil. Or if I store it upside down, the paste comes out really stiff cos all the essential oil is at the top.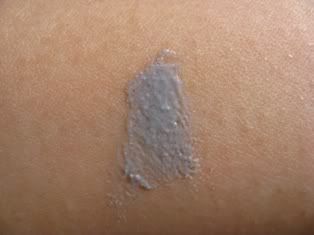 It's a really lovely mask - I apply it and wash off after about 10 mins. It doesn't dry up - you can wash it off with warm water or with a washcloth as well. I love how sucks up the oil in my skin without drying it out. I kind of feel like the essential oils are
conditioning
my skin, which I love!
Rating
: 8/10 (Love it except for priciness and consistency)
--------
That's all for today, I see I have some new followers and I'm kind of embarrassed cos I've been so busy. I haven't actually checked my personal email in 3 weeks, I have so many things to do, I work on weekends as well, even when I'm bored as hell and can't take it anymore, I'll go out and it makes me so tired. And if I have drinks, it really dehydrates and makes me feel so much worse. Once I almost fainted in the queue for a restaurant on Saturday night. So embarrassing!
I'll definitely continue blogging though... I don't want to lose whatever I enjoy doing. Till next time!