I was going to go jogging but it started raining. :( So here I am with another review!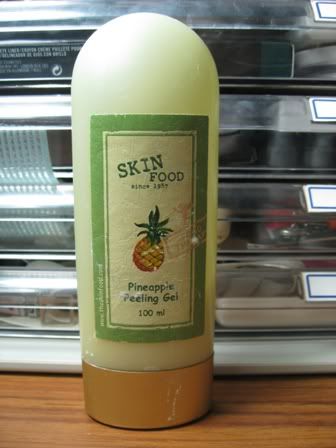 Skinfood Pineapple Peeling Gel - I think it cost me about S$25 in Taiwan, but it should be cheaper on Gmarket and way more expensive in Singapore stores. It's this light exfoliating gel, kinda comparable to Cure Aqua Gel/Ginvera Marvel Gel in the sense that it doesn't really come with uniform scrubby exfoliating grains, but with little pieces of cellulose that rub off in pieces.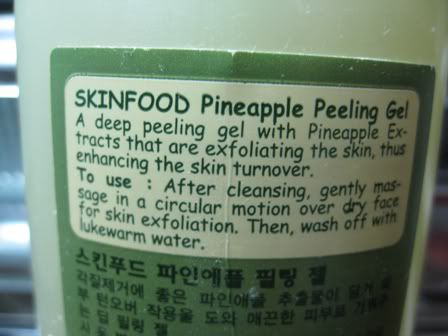 Like Cure/Ginvera, it's best used after cleansing and drying. Using on a wet or damp face reduces the exfoliating effect. Similar to Cure/Ginvera, I find I have to use quite a larger amount (as compared to conventional scrubs/exfoliators) so it's kinda pricey in a way.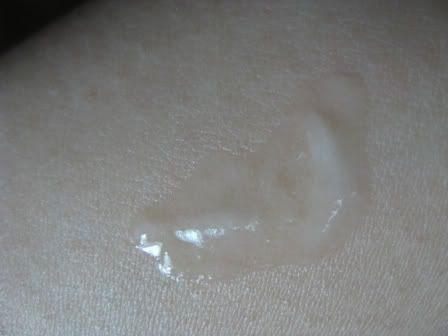 You can see the little cellulose bits in the gel.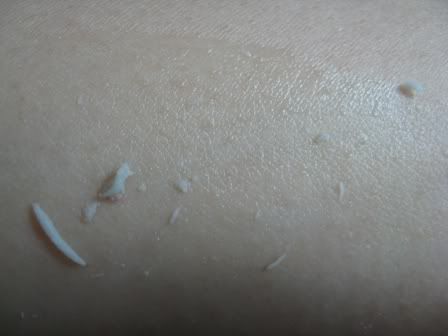 And when you scrub it off, it rubs off in pieces.
I find it a pretty gentle and effective exfoliator which can be used every day if you have normal skin. However it's not as gentle as Cure/Ginvera because I think the Skinfood gel contains pineapple extract which can sting my skin sometimes if I have an open zit or something. I feel Cure/Ginvera work as physical exfoliators while this one is both physical and chemical. It can also be slightly drying so I really need to moisturize well after use.
Rating: 7/10
Let me end off with some photos of cookies I made with my new oven, like, 2 months ago, when I ended a long engagement. According to a friend, it raised a furore when I posted it on Facebook (2 months late) cos they thought that I had so much time to bake and were jealous. Lol. There's nothing in my life to be jealous about, really. I've been quite down lately, thank God for friends or I would have given up a long time ago.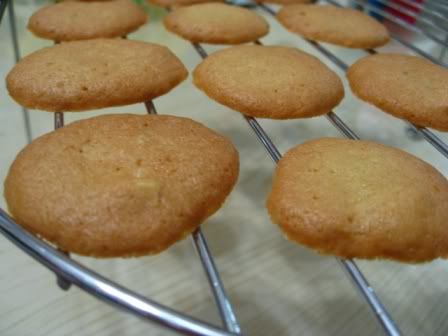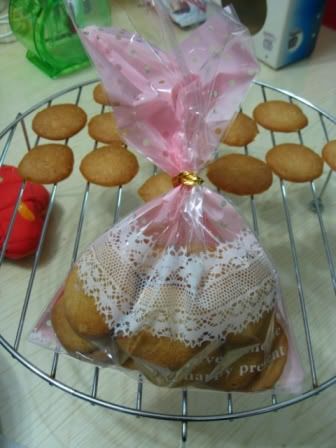 I bought the packaging from Daiso, is it cute? I baked the white chocolate chewy cookies for a friend who'd broken up with her bf but she didn't appear heartbroken after all so I gave the rest to my colleagues, lol!
I had a good Friday night out with friends and later I'm going out for some emotional support... I'm quite thankful for everyone who's been there for me, even if we're just hanging out or sending random texts throughout the week, it really helps me cope with all that... stuff.
Here's to a good week ahead (: