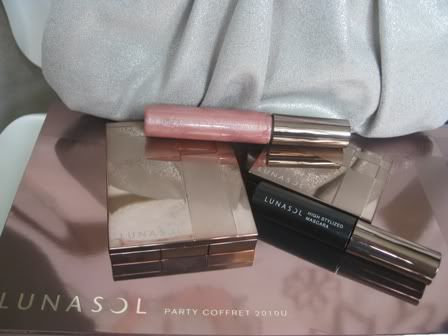 Gosh it's been almost half a year since the Lunasol Party Coffret 2010 was released in Winter 2010. I just received mine a couple of weeks ago from my friend who managed to snag the last set in Taiwan! (It was about $$10 cheaper than in Singapore where it was sold out as well). Really lovely basic set, but kinda boring if you're into more adventurous colours. The packaging is gorgeous as well but it's a fingerprint magnet and easily scratched.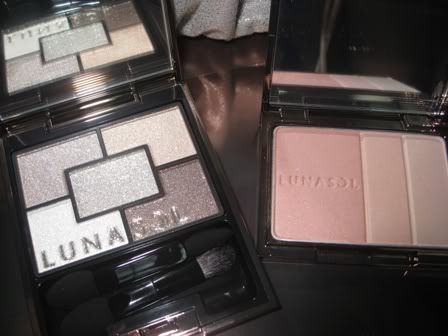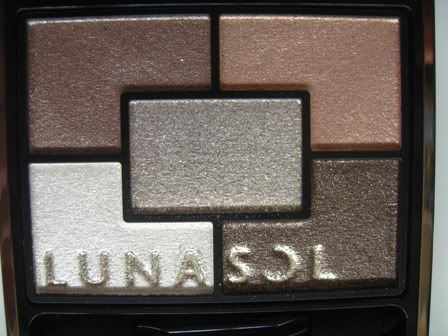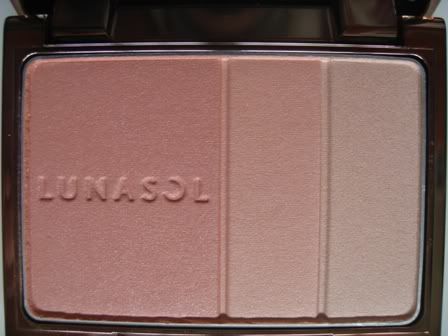 Swatches of the blush - gradated into cheek colour and highlight for cheekbones.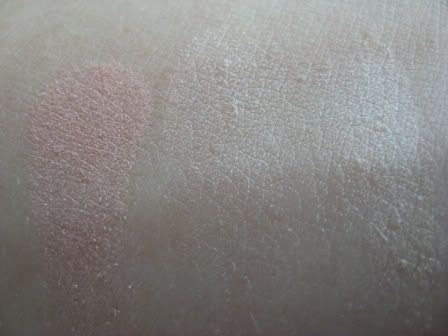 Swatches of the eyeshadow - the bling bling one swatched on the right is a glitterbomb, fallout all over the place! It's the glittery colour right in the middle of the palette. Doesn't stay in one place at all. I don't use it. :P The other eyeshadow shades are quite glimmery and good for night but if you're in a conservative workplace then it's not that appropriate but you could probably make it work with a sheer dusting of the more muted mid-tone shades.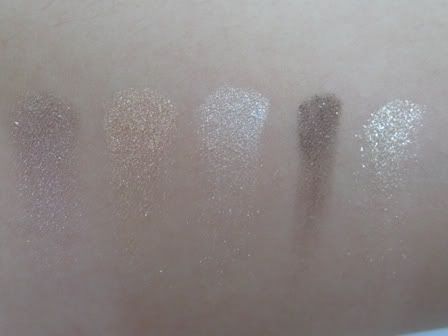 The eyeshadow is really nice and blendable and stayed on my lids all day even without primer. Very impressed! I'm totally lemming more Lunasol. Pity they're so expensive. Hope they come out with more lovely coffrets! Coffrets are such a great deal. I wore it out yesterday -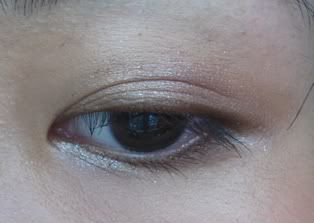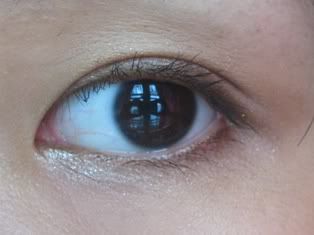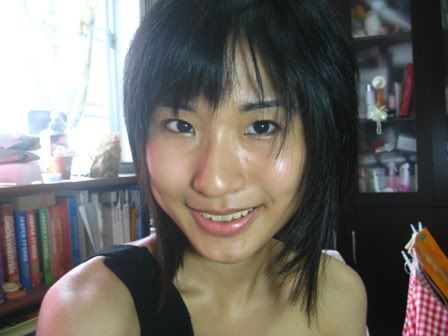 I went to Itacho yesterday for lunch. Super good place for sushi! They have this special where each person can order a maximum of 4 pieces of salmon with soy sauce sushi for just $0.40 apiece, but I went there twice last week and both times they were sold out. Grr!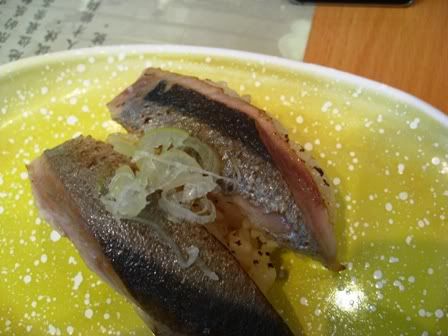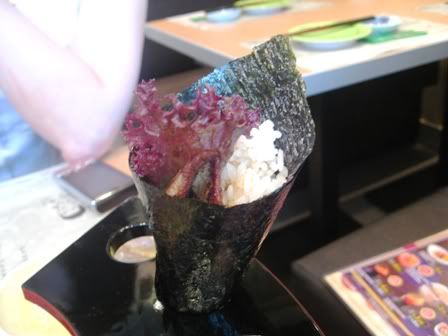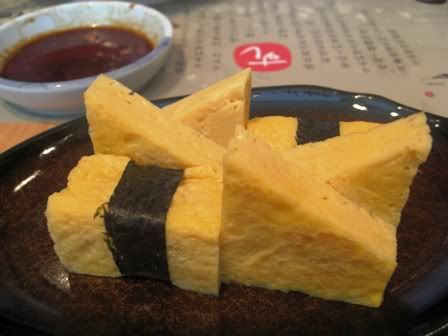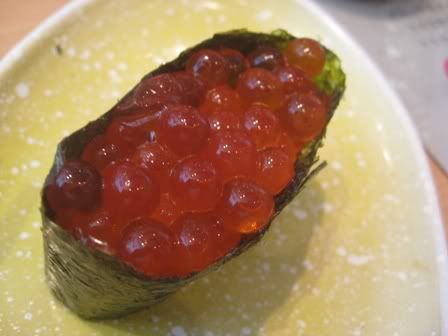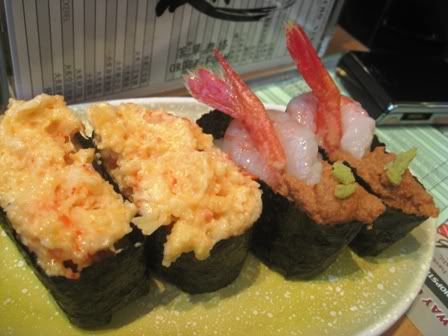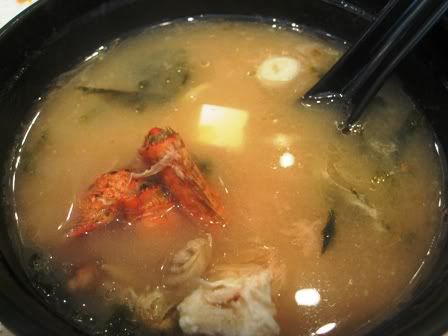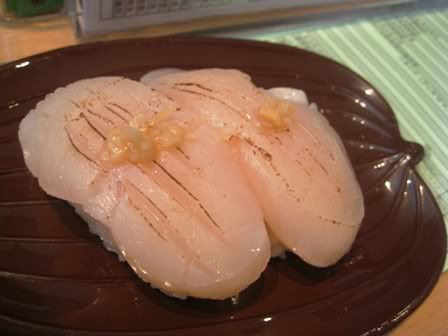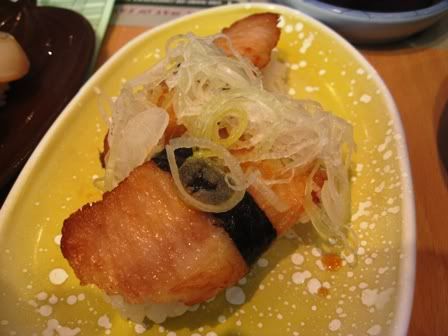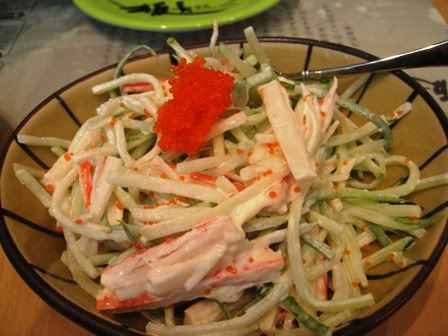 Chili and cheese fries from Best Fries Forever - not bad but kind of expensive and greasy.
My mum's birthday cake from Swissbake, yums -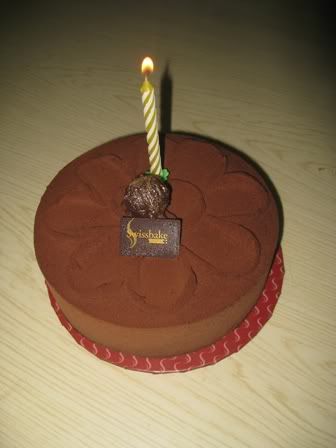 Other random stuff - Hello Kitty -ahems-. I love shopping at the supermarket. Haha!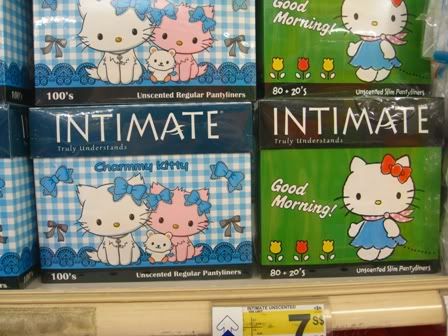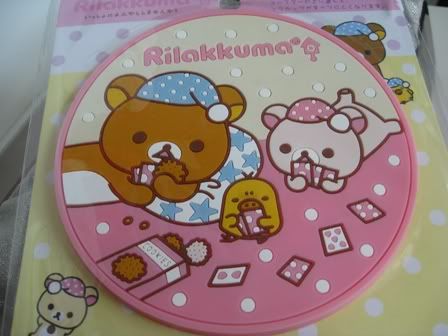 Rilakuma coaster from my friend. Love! Pity if I put my cup on it, I won't be able to see the cuteness. Lol.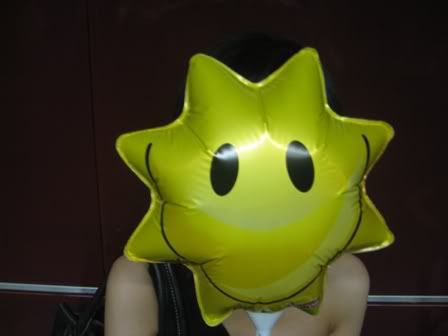 Have a great week ahead everyone!