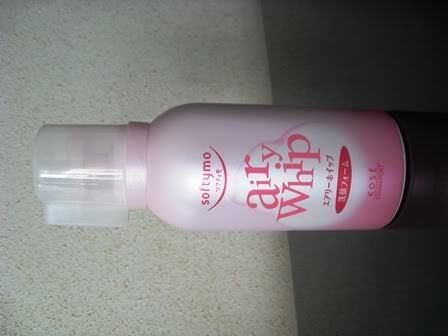 I purchased this can of Kose Softymo Airy Whip about a month ago from an online seller. I've been using it every morning since and I think it's gonna last me quite a long time! For each wash, I pump out an amount slightly larger than a golf ball in size. The foam is quite nice and dense: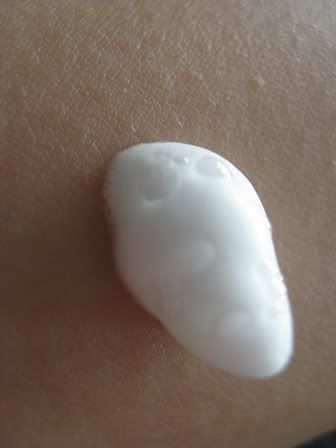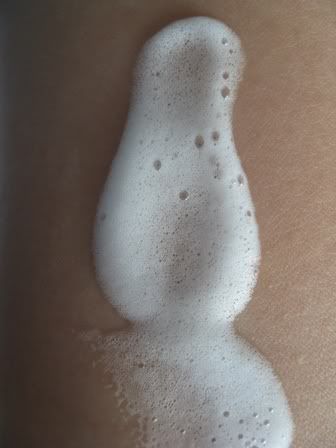 My only gripe is the pump: it requires some strength to pump out the foam and so you can't really pump it out while holding it in the air; you need to have it stable on the sink/counter.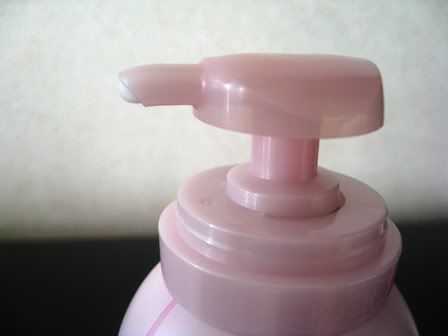 Lots of people have reviewed this wash before, I bought it cos it's quite novel and I've never used an aerosol wash, so I just wanted to try it out. Then again, aerosol cans aren't good for the environment so I will not repurchase (it's not great enough for me to have that on my conscience, y'know?).
The scent of the foam is a very generic Biore scent that I can't describe, but that I was pretty disappointed in. It's not offensive in any way, just that it's a typical Japanese drugstore scent and I kind of expected a more luxurious scent. Then again, Airy Whip is quite inexpensive so I shouldn't have had such high expectations. The foam is really nice and dense and I feel that my skin is really soft after using it. However, I only use this as a morning wash as it isn't very good at cleansing thoroughly. I'd use it in the evening only if I've worn very little make-up that day, and I'd use it with my
3M Nexcare facial cleansing cloth
for better cleansing. I like that this cleanser is quite mild and gentle but it might not be suitable for really dry-skinned people as it might leave dry skin slightly tight. Personally, it leaves my skin really soft but I have oily-combination skin.
Ingredients list in English
here
, I'm not too sure how accurate it is as the ingredients list on the can is in Japanese.
Overall, I think this is just a rather gimmicky facial foam - the aerosol can made me want to try it out cos it looks cool, but honestly this is just a very basic, generic drugstore cleanser.
Rating:
7/10