On Monday I took leave but I still had to go to the office to drop off some documents, so after that I decided to pop by Chinatown which is near my workplace. There are actually some good places for beauty supplies, etc. I went to PNC which looks kind of like a Sally's Beauty Supply store in the US.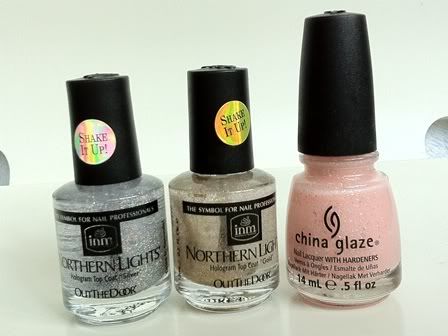 I got Northern Lights holographic nail polish in silver and gold glitter (S$12 each), and China Glaze Candie (S$9)! Hope to do reviews soon.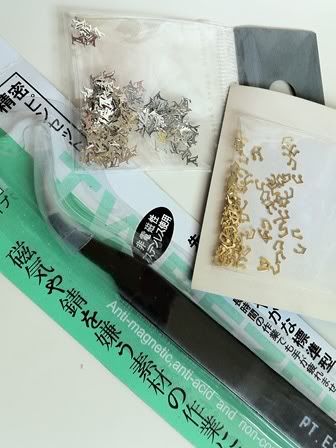 Also got myself some cut-outs in musical notes (S$3) and the Louis Vuitton logo (S$4). Apparently they also have the YSL logo, but when I was there it was all out. There was only Gucci and Cartier left and they didn't look very nice. Lol. And I got the tool for picking up the little cut-outs, I think it was S$2.50.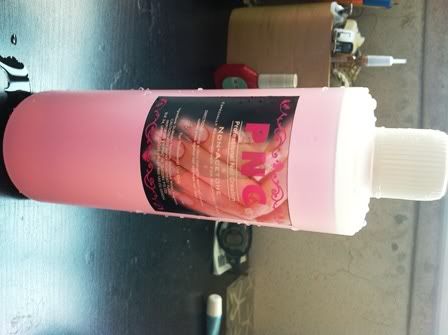 And I got a huge bottle of nail polish remover (non-acetone) for S$4. That's pretty cheap but it's just a very regular nail polish remover, it doesn't remove nail polish particularly fast or thoroughly. I definitely still prefer my
Fancl nail polish remover
, though it's so much more expensive!
The address for PNC Nail Supplies -
Blk 34 Upper Cross Street #02-150.
Please note that Blk 34 Upper Cross Street is totally different from #34 Upper Cross Street! Lol. That was a mistake I made and I think lots of people made too. I think the people at the Chinese medical store at #34 are very exasperated from having to redirect people to the correct place. Here's a photo of that Blk 34 looks like, it's across the street from #34.
Just a note - I think PNC is more of a wholesale store for nail salon owners or freelancers etc, so they're not particularly helpful to customers who buy just a couple of bottles, you know what I mean? I've read similar reviews online so it's not just an isolated case, but I've shopped at wholesalers in Hong Kong too and well, it's pretty common. Whatever. At least we get to save a little (at the expense of good service)!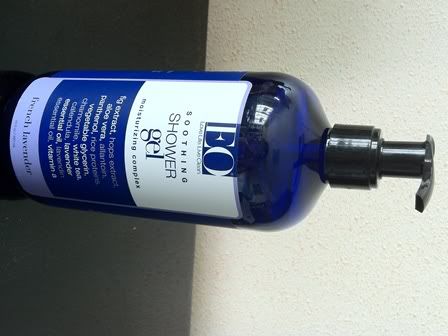 Another store I went to was Dragon D'or Cosmetics. I bought a huge bottle of EO French Lavender Shower Gel for S$28. They sell lots of other stuff, like Burt's Bees, Queen Helene etc, at vastly inflated prices of course, but hey, they're pretty hard to find in Singapore.
Address: Dragon D'or Cosmetics
32 Market Street #03-1126, People's Park Complex
In addition to all the beauty hauling, I also bought lots of food! Tong Heng egg tarts at 285 South Bridge Road, diamond-shaped yumminess!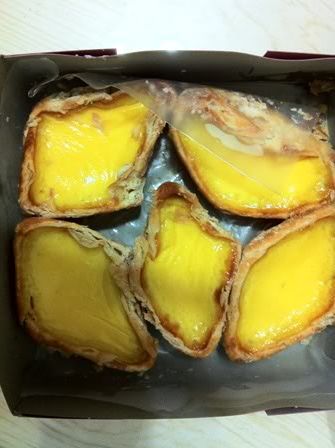 Barcook cream cheese and raisin buns at Hong Lim Complex, #01-54 Blk 531 Upper Cross Street. Theirs are the best - pillowy soft buns and the cream cheese is super smooth and lightly sweet.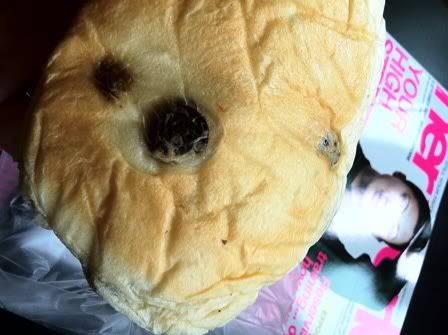 I was going to purchase some satin at People's Park (to sew a pillowcase for myself because I like to sleep on my face and I get creases on my face argh) but they didn't have the really good quality ones, so I'm thinking one of these days I'll drop by Spotlight to get some, though it'll probably be pretty darn expensive. :(
Honestly I think Chinatown is an awesome place to hang out at. (I used to hate it because it's crowded with people from China and there are old uncles sitting around staring at you but just ignore them, I think they're just retired and have nothing to do, so.) There's so much good food, dimsum etc! Recently this yummy soy beancurd dessert stall,
Lao Ban
opened at Maxwell Food Centre which is at the far end of Chinatown and walkable from my office in the Central Business District and last week a bunch of us queued for it. There's like a huge long queue (about 20 mins long) and everyone buys like 20 tubs! :O But it's so smooth and deliciously creamy!!! Love it!!!
There's a bunch of other cheapy cosmetic places in Chinatown selling perfumes and cheap cosmetics (like LA Girl), cheaper than at the drugstore, but I'm trying to go for quality over quantity so I didn't check them out. Don't expect too much, they look as messy as a small Bonjour shop in Hong Kong. Addresses:
Ivy Cosmetics (no signboard)
People's Park Complex, #02-29, 101 Upper Cross Street
Ocean Cosmetics
People's Park Complex, 3rd floor (can't remember exact number!), 32 Market Street
(Same building as Dragon D'or Cosmetics)
Let me end off with a swatch of China Glaze Candie!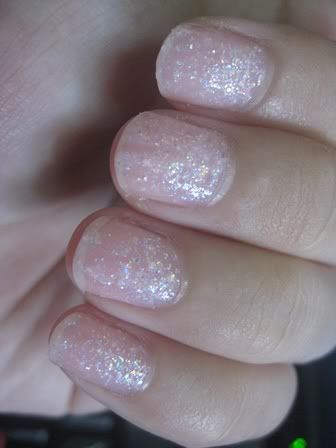 This is 2 coats without topcoat. It applies kinda streaky and the milky pink is noticeable but very very sheer. It dries real fast but the glitters are so, so gritty! But still pretty. Because of the milkiness, it's not very good for layering on top of bright or deep colours, but more suitable for layering on top of pastel nudes/pinks. I don't really like it by itself, it looks like someone puked glitter all over my nails. Plus there's visible nail line. Frustrating!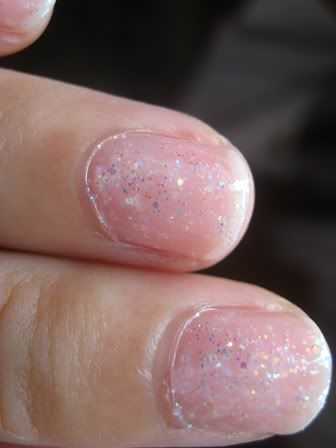 2 coats with topcoat. It takes 2 layers of topcoat to smoothen out the grittiness and give it some shine. Isn't the glitter pretty?!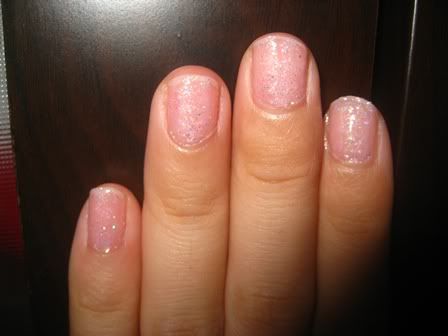 From afar it looks bearable. I think it'd probably look better over pastel nude/pink shades or as part of some gradated glittery nail art.
Rating
: 6/10
I'm trying to turn myself into a nail girl but I really don't have time for it. I don't understand people who can get manicures like every week. I guess I'm kinda jealous. Who has time for that?! I'm just a failed product junkie! I have a bajillion bottles of polish and no time to use it. Argh!!! :O
Anyway I just finished watching this movie called
Bandage
and it's so awesome I love it. -faints- It's about this band and this girl who becomes like their band manager and she's in this relationship/non-relationship with the lead singer who is kinda cute in a weird way and well it's totally cliched but the songs are awesome. There's this song called "War of the 20-year-olds" and it's so surreal. Ok I'm no longer 20 and it makes me feel old again, but whatever. I'll just quit rambling now. Till next time~