I got a little sample bottle of Benefit's new Triple Performing Facial Emulsion with a magazine I purchased in Hong Kong. Finally got around to trying it out! The glass bottle is really cute, but it's pretty difficult to pour the product out. The full-sized product comes with a pump though, so it's ok! You can see the ingredients list and a good review of the full-sized product over at
Temptalia
; I'm lazy to list it out. :P
The emulsion has a pretty light, lotiony texture. It has a light, fresh floral fragrance. It comes with SPF15, but it is a very typical 'Western' SPF lotion in the sense that it is a little greasy. I find this emulsion very similar to The Body Shop's Seaweed Mattifying Moisture Lotion which also comes with SPF15, and is cheaper, but a little heavier and less runny. Even the scent is similar! I'm pretty surprised that this emulsion contains hyaluronic acid as an ingredient, but it's one of the last ingredients in the list, so I'm guessing it doesn't make too much of a difference, because I didn't feel too much moisturisation. This emulsion is a wee bit too greasy for me to layer another lotion over, yet it is not sufficiently moisturizing enough for me. Also, not much oil-control. All in all, I'm pretty disappointed in this product - the packaging is really pretty but it's too expensive. If you tried it and liked it, I'd recommend The Body Shop's Seaweed Mattifying Moisture Lotion - it's similar but cheaper!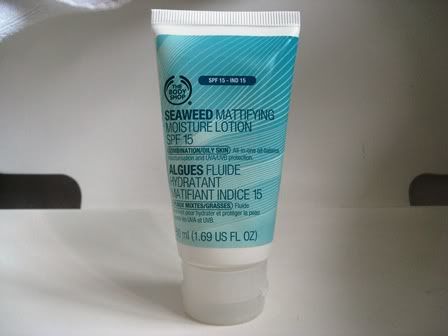 This is what Body Shop's Seaweed Mattifying Lotion looks like - less runny, more lotiony.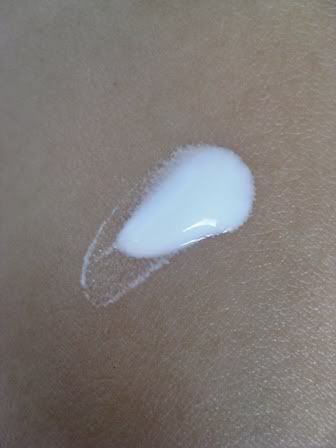 They both have an ocean-fresh floral scent.
Honestly, I don't really like any of these moisturizers. They're a little too greasy for my liking and SPF in a moisturizer doesn't really matter to me because SPF15 is too low, so I always use a separate sunscreen over my moisturizer. I guess if you're in the market for an SPF moisturizer, I'd rate the Seaweed Mattifying Moisture Lotion 7/10 (it's not mattifying though) and Benefit's Triple Performing Facial Emulsion 6/10 (similar to Mattifying Moisture Lotion, but more expensive, so minus a point).
-----
By the way... I recently made a video of a little song I wrote. I randomly came up with it as I was scribbling stuff down because I was stressed out over something. I can't really sing well but I like music. I know there's problems with intonation, dynamics etc, so this is a rough recording for me to remember how it goes!
So I'd really appreciate it if you would take time to listen to it and give me your comments!
Thanks for reading! (: