This comes in a delicious, thick gel-cream texture which feels hydrating on the skin, and smooth when gliding on (thanks to the dimethicone and other -cones in the formula which may not be universally appreciated). It sinks into skin very easily and I think this is meant to be used after the essence. However, it performs very well on its own too. It really works well to not only hydrate but deeply moisturize skin and yes, the progressive release system does work! At the end of the day, when I remove my make-up at 11pm (after about 16 hours since putting it on?), my skin doesn't feel dry or flaky, but smooth to the touch.
The scent is a lovely fresh, light and clean scent which is the same throughout the Hydroboost line. The slightly siliconey texture of the gel might feel slightly heavy at first if you have oily skin, but the trick is to use just enough of it! I always apply moisturizer in thin layers - if it sinks right in and my skin feels like it needs more, then apply a second layer. If you apply a thick layer at one go... that's just wrong and your skin will feel it.
Here's the ingredients list:
If I had to choose one item to purchase from the Hydroboost line, this would be the one. Also, it's pretty affordable - I purchased this 50g jar for S$14.90 at a Beaute Spring store (which sells products from Garnier, Neutrogena, Olay etc at cheaper prices than Watson's or Guardian drugstores, and guess what, the manufacturing dates are all recent).
The only thing I'm annoyed about is the jar packaging - not too sanitary! I don't understand why they don't sell the full-size in a tube instead because the gel-cream texture would totally work in a tube. In fact, I was introduced to this product by a sample I received, which was in a tiny tube. So it works! Please make this in tube form!
Overall - fantastic and affordable moisturizer for all skin types. Oily-yet-dehydrated skin will love this because it keeps the water-oil balance of your skin in check, and dry skins will benefit from using this over the essence. The progressive-release moisture system totally impresses me.
I think this essence is meant to be used under the the water gel. I remember it cost me about S$12.90 for 30ml. The bottle looks huge but it really only contains 30ml, so the bulky packaging really wastes space.
Ingredients:
Don't write this off as an unnecessary complementary product - it really helps increase the moisture level when used in conjunction with the water gel, my skin feels much softer and smoother when I use them both together as opposed to the water gel alone. While people with oily skin might find it heavy to layer 2 products together, it is good for extra moisture after you've exfoliated, when you're experiencing abnormal flakiness, or for night use in an air-conditioned room.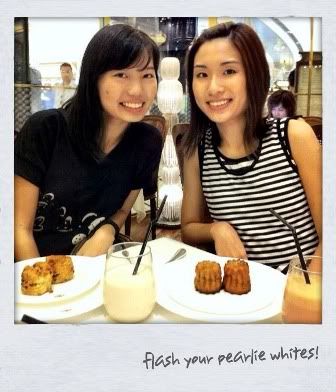 Photo at TWG tea with a friend, pardon the cheesy caption which she added with some iPhone app.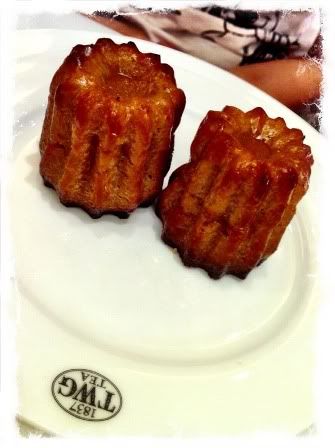 Scones and caneles - really lovely!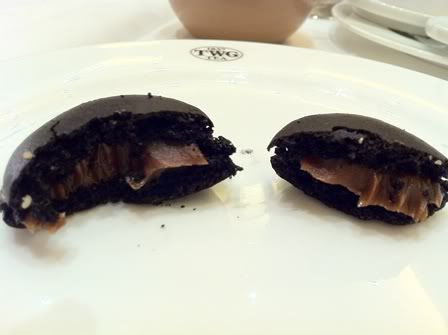 The black macaroons are caramel - nicer than the hot pink ones which have a tart blackcurrant filling.
I went for my company's dinner and dance, the theme was Back to School and I wore fishnets and Vans. I didn't spend money on a single thing - everything was already in my closet, and I wore my junior college tie. (I don't believe in spending money on things I only use for a night... though my friends would probably mention how I take less than a second to fork out $100+ for a bottle of SKII, lol)
We stayed at the Resorts World Sentosa's Festive Hotel... each room has a king-sized bed, a loft bed and a sofa bed which makes it good for families and cheapskates like us. I really liked the toiletries (shampoo and shower gel) in the bathroom, they smell really good like they're full of fragrant essential oils. Love it! Oh and can you see that I'm wearing the bedroom slippers which are neon orange... so weird! Why can't they stick to plain white. I felt like I couldn't sleep after looking at my neon slippers, they were so blinding.
I liked the orchid mural.