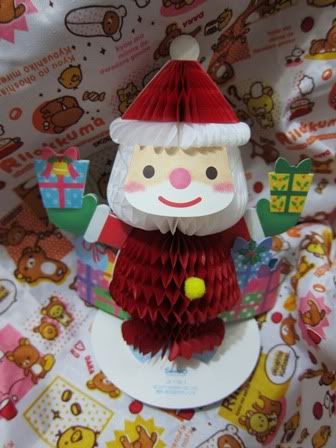 Hope everyone had a wonderful Christmas and a great start to the year! Isn't the Santa Claus above cute? It is a DIY paper doll my mum received with her Christmas card from a Japanese friend. I love Japanese cards, they're always so pretty.
I just returned from a family vacation to Malaysia. I went to Port Dickson, Seremban and Kuala Lumpur. It was fun but the schedule was pretty hectic because we only spent 3 days there, inclusive of 5 hours driving back and forth.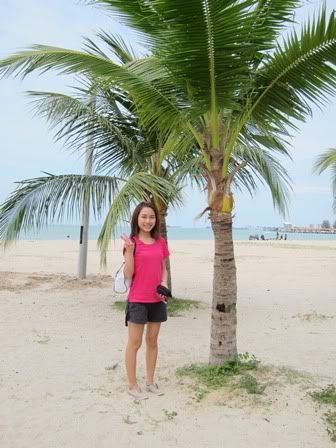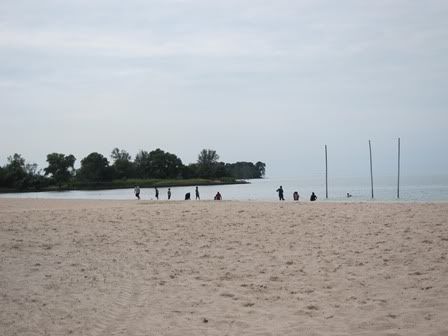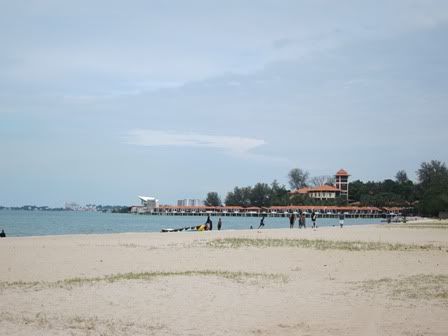 We bought 2 cloth kites at the beach, they were really cheap for cloth kites (which are better quality than plastic ones) and I hope we can fly them at Marina Barrage!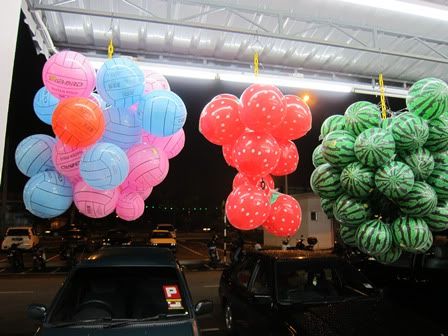 Look at the watermelon bouncy balls, so cute!
Krispy Kremes! Yummy, but nothing beats the Krispy Kremes in the US. They don't sell the doughnuts with whipped cream filling in Malaysia.
Ok, so now on to the review~ I recently opened a new mascara to use - Maybelline Lash Discovery in Very Black. (I change mascaras every 3 months even though I don't finish my mascaras - it's hygienic that way!)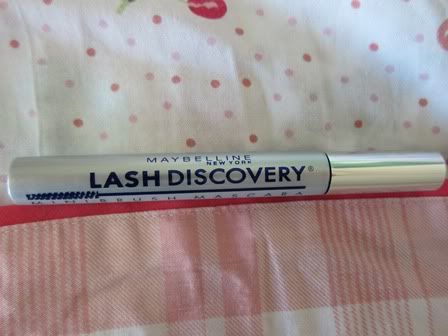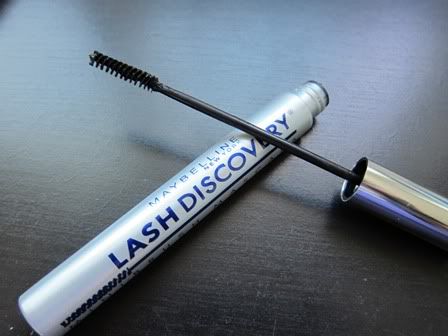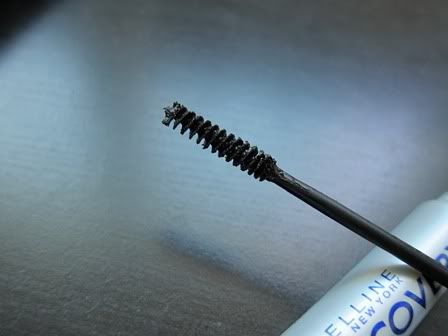 I think this mascara has been around for what, almost a decade? I remember using it as a teenager. These days, it's not available in Singapore, so I get it from Drugstore.com. I love the tiny brush, it is so nifty and easy to use to get into my tiny lashes, and I don't have to worry about poking myself in the eye when using this brush.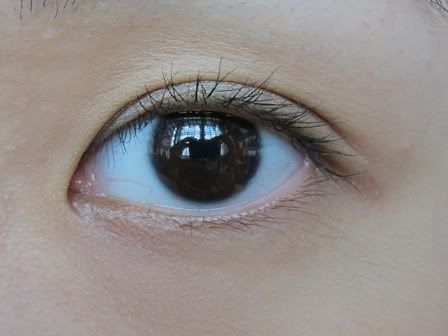 One coat on the upper lashes, none on the lower lashes. Nice and natural, it holds a curl well and would make for a great everyday mascara. The mascara is soft and creamy and it dries to a soft finish (no crunchy, hard lashes like with most Japanese formulas). No clumps, very easily buildable.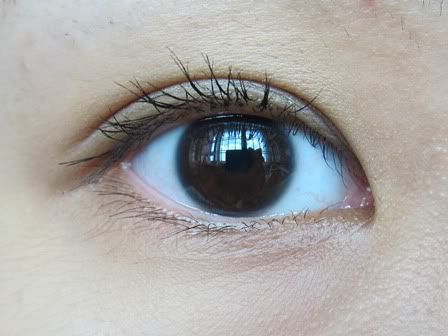 This is with 3 coats (none on the lower lashes). No clumping, which is awesome. It does get a tendency to stick together after 3 coats but it's really good compared to other mascaras. It is so easy to manouvre the mascara wand to get into tiny corners.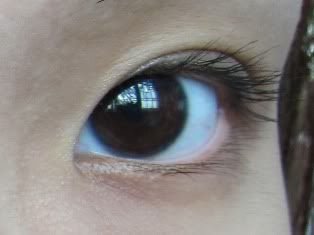 This is to show how the lashes look from the side. Nice, long and curled! And very natural, with no clumps. I love it! This is the non-waterproof formula, so for me (with my oily skin) it does smudge under my eyes in hot weather, after about 4 hours of wear. However I still like this mascara a lot, it is so quick and easy, so when I use it, I will try to see if I get panda eyes after 3 or 4 hours and wipe it off. Usually after wiping off the initial panda eyes, it no longer smudges, but the curl still holds strong. I have another tube of Lash Discovery in the waterproof formula, so when I'm done with this tube, I'll try it out and see if the waterproof formula is more smudge-proof.
Rating: 9/10
-----
So it's a couple of days after the New Year and everyone's doing resolutions so here's mine...
1. Refrain from making skincare purchases for half a year until I finish using half my current back-up stash (humongous!)
2. Exercise once a week
3. Reset my body clock - try to sleep before midnight (if work permits... which it never does but hey I can dream), and go to work early even if nobody else does (because everyone at work has unhealthy living habits too)
The first resolution, I really need to keep because I've been springcleaning for the past 2 days and realised just how much stuff I have accumulated! And when I rest, I watch Clean House on TV and I feel like I really need to pare my belongings down to the essentials. (For me, it just means reducing my cosmetics and skincare from 3 drawers and 5 shelves to... 3 drawers and 1 shelf? Mmmm I'll try.)
Have a great year ahead everyone! After many days of leave... I'm looking forward to my first day of work in 2012 tomorrow. Really!