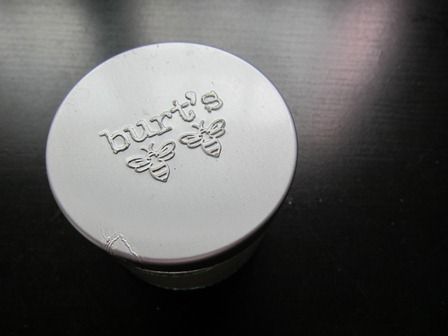 I just renewed my love for Burt's Bees Pore Refining Mask this week, and while searching for the ingredients online (because I'm too lazy to type it out from the box), I just discovered it's been discontinued! :O Sadness! Because this is a truly fantastic mask. Thank God I purchased a back-up! The glass jar is so pretty too, with the metal lid.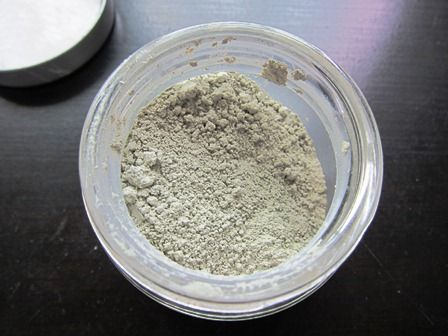 It comes in a powder form which smells herbal in a nice way. It comes with a tiny scoop which I've lost, so I use a regular teaspoon to scoop the powder out.
Ingredients: French green clay, bentonite (natural clay), fragrance, mentha piperita (peppermint) leaf, shavegrass herb, calendula officinalis flower, rosemarinus officinalis (rosemary) leaf, salvia officinalis (sage) leaf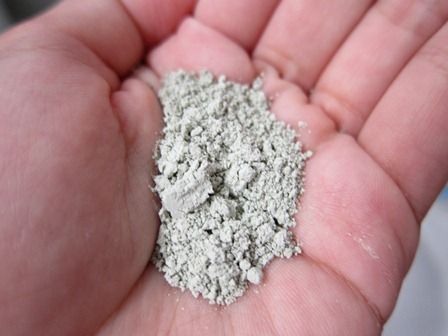 I use a full teaspoonful of it. Then I measure out one and a half teaspoons of water, dribble it over the powder and mix well to form a nice paste as shown, not too runny or thick, just the nice consistency. It takes practice to get the right consistency though.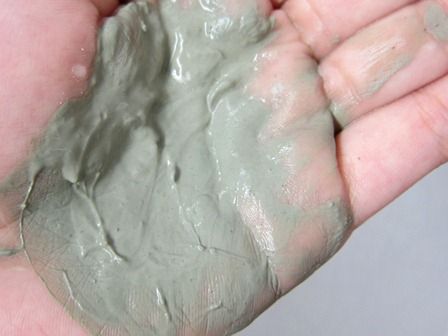 It feels nice and minty on my face and dries pretty quickly (within 10 minutes). When it dries on my face, it's slightly drying and makes my face feel itchy, but it's not painful or stinging, so I just bear with it, because the results are really worth it! When I wash it off, my skin looks fresh, clean, bright and soft. The morning after, I really do notice my skin becomes calmer and clearer and any existing zits are minimized and not so angry or painful. Truly an outstanding deep-cleansing mask.
While it is messy to mix the powder in my hand, it would be easier if you mixed it in a bowl, and not too troublesome either. The instructions state that you can mix it with other liquids such as carrot juice for mature skin, tomato juice for troubled skin, and green tea/grapefruit juice for oily skin.
I've tried green tea, but it's way too drying (green tea is naturally drying, I'm thinking because it's a diuretic, I like to drink a lot of green tea every day and it dries my lips out if I don't apply lipbalm). I've also tried it with a bit of honey (with water), and when it dries, it doesn't itch as much.
I think it's really fun to mix your own custom mask, and I love the fact that it is in powder form, which makes it easy to pack in luggage (and you don't have to worry about liquid restrictions or anything).
Rating: 10/10 (I hope they bring it back!)