I purchased a huge 400ml bottle of Muji Light Toning Water - Moist at a Muji sale a while ago. It was pretty affordable, the regular price is 980 yen. With the bit of Japanese I can read, I managed to note that it's made with "natural water" (does this mean spring water?) and it's free of alcohol, parabens, fragrance and mineral oil.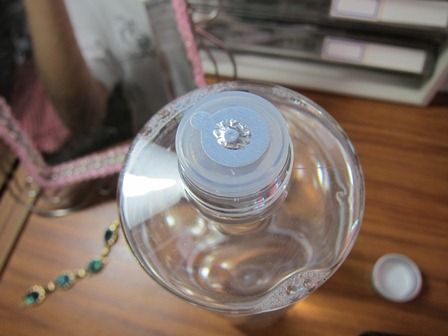 It comes with a seal for freshness!
It feels just like water - it infuses my skin with hydration, yet feels light, unlike some other 'moisturizing' toners which feel too heavy. It feels soothing and good for sensitive skin.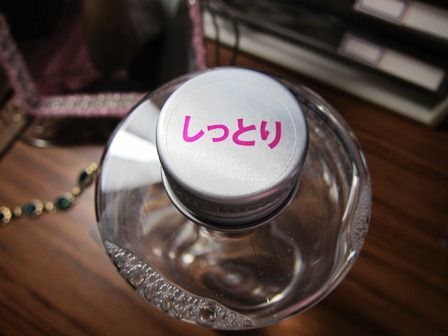 'Shittori' on the cap means 'moist'. I love the packaging, don't you?
Ingredients: Water, Glycerin, DPG, PEG-32, Glycosyl trehalose, Hydrolysed starch, Purslane Extract, Polyquaternium-51, Citrus Grandis (Grapefruit) Seed Extract, PCA-NA (Sodium PCA), Citric Acid, Sodium Acid Citrate, Allantoin, BG, Phenoxyethanol
The ingredients list is pretty short and here are the ones I like and look out for in toners:
-
Glycerin
for moisture.
-
Allantoin
(one of my favourites for my oily, acne-prone skin) which helps skin renewal, thus smoothing skin. Also protects skin, soothes and desensitizes, as well as hydrates.
-
Sodium PCA
(another one of my favourites for oily skin) which hydrates and binds moisture to skin.
Basically, it feels hydrating but light, which makes it good for problem skin. The bottle's so pretty, and it's pretty affordable (of course when you're not in Japan, the price is marked up a little).
Rating
: 9/10
--------
Muji actually has quite a lot of skincare products, but I feel the quality is pretty hit-or-miss. The packaging, of course, is beautiful in its simplicity.

One of the Muji products that I don't really love is the Muji cleansing oil, which has been widely reviewed online. It looks like DHC cleansing oil, but it feels so thick that it's difficult to spread on my face. Also, it doesn't emulsify well and leaves an oily, thick residue on my face when try to wash it off. It was a big fail, but luckily I only tried the travel size which cost me about $5? A cheap mistake. It's difficult to go wrong with toners though, so I might try out other Muji toners in future since they have many different lines, for moist, organic moisturizing, light, etc...