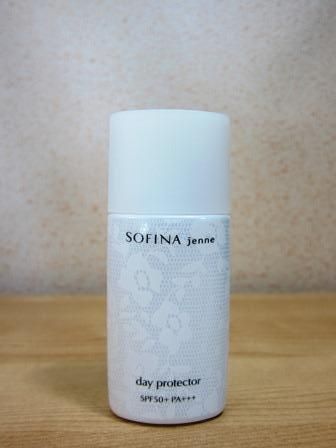 This is the sunscreen I've been using every day for the past month - Sofina Jenne UV Day Protector UV SPF+ PA+++. I bought it because it was just so pretty! I love the lace-embossed bottle and the frosted finish of the cap. I got it at a Taiwan drugstore. The Sofina brand is usually found at beauty counters in department stores, but the Sofina Jenne line is marketed to women in their 20s and is available in drugstores.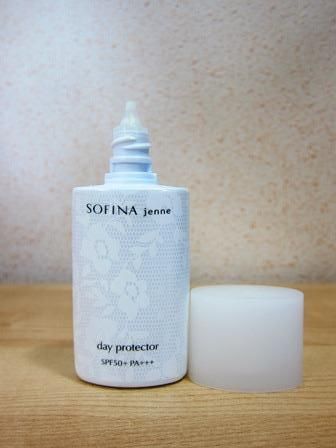 It's the typical Japanese sunscreen with a ball inside, so you can shake the bottle to mix the sunscreen better. It's a white liquid and the floral scent is a little strong but quite pleasant and luxurious. Because it's white, it leaves a little bit of a white cast in flash photos. However, I like it because it has a matte finish, is very fluid and hence spreads easily. Oil control is slightly above average.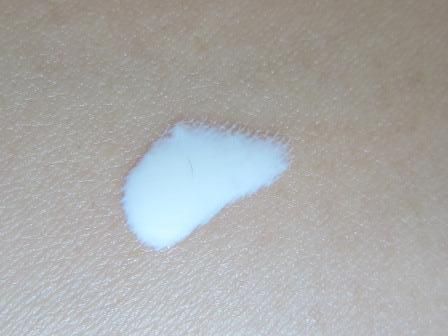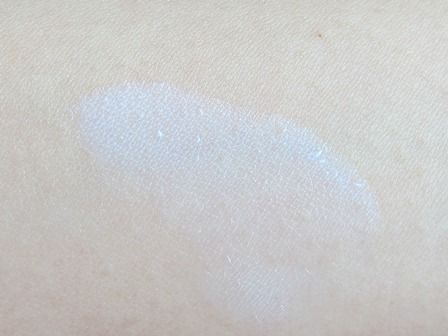 Ingredients: Aqua, Cyclopentasiloxane, Dimethicone, Alcohol, Polymethylsilsequioxane, Talc, Glycerin, PEG-12 Dimethicone, Butylene Glycol, Styrene/Stearyl Methacrylate Crosspolymer, Polysilicone-9, Methicone, Triethoxycaprylsilane, Cetyl-PG Hydroxyethyl Palmitamide, Fragrance, Hydroxyundecanoic Acid, Rosmarinus Branch Extract, Eucalyptus Globulus Leaf Extract, Bis-Methoxypropylamido Isodocosane, Cl 77492
Like most Japanese sunscreens, it contains -cones and alcohol. However it's really difficult to find good natural suncreens that are effective and don't make me look like a greaseball, so I still rely on Japanese sunscreens.
I bought this 30ml for about S$30+, so it's a little pricey for a drugstore line. (Most Japanese drugstore sunscreens are around S$15 for 30ml.) I haven't tried Sofina's suncreens from the main beauty counter line, so I can't compare, but they're quite well-known for their sunscreens. I do like this Day Protector, it works and makes me feel happy every time I use it because it's so pretty. The design of the bottle is lovely too, compact and functional.
Rating: 9/10