I started using this Borghese Fango Active Mud for Face and Body recently. It comes in both a tube version (mine) and in a glass jar, but I bought this 200ml tube version because it's more hygienic and easy to use. I can't remember how much I bought it for, but I know that it is expensive - while you can find it on Drugstore.com and in beauty stores like Sasa, I bought this at a Borghese beauty counter in a department store in Hong Kong, so it's priced like a beauty counter brand.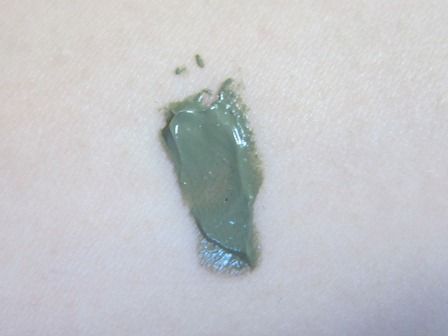 It's a typical dark green mud that smells very natural, like clay. I find that it dries very quickly. I use it once a week, but every time I open the cap, the clay in the opening has dried up, so I have to squeeze it out, which is a little annoying. The instructions specifically state that you should leave the mask on for 2-5 minutes (really short) and do not let it dry. The first time I tried it, I left it on for about 10 minutes (I was watching TV) and when it started drying up on my face, my face was really itchy! I rushed to the bathroom to wash it off, I felt like clawing it off my face. It was that unbearable!
I usually use a damp microfibre mitt to remove the mask, it washes off easily that way. It leaves my skin feeling cleaner and smoother - not too drying for a clay-type mask. I think the bentonite clay in it really helps to deep clean, while the hyaluronic acid prevents the mask from being too drying. It also contains Fuller's earth, which also helps to suck out impurities and brighten skin.
Ingredients:
I like this mask a lot. It gives a deep clean that is not drying. The only negative is that it's pretty pricey and sometimes if I forget and leave it on too long, the itchiness is terrible.
Rating: 8/10