On my second Sunday in Beijing, the colleagues wanted to stay in and work while another colleague went to an underground church. So I went off alone to the Forbidden City!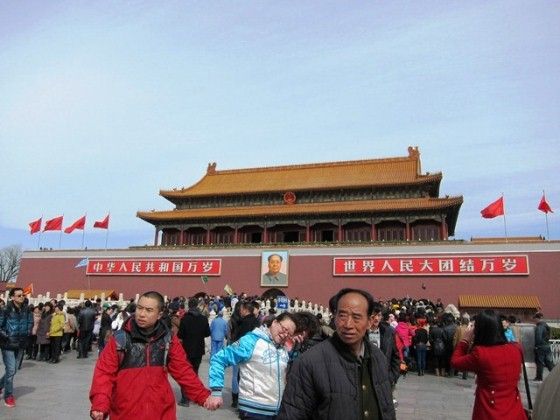 Tiananmen.
The tiles on the left have been restored but those on the right haven't. They're uneven and difficult to walk on.
A cute figurine I saw in one of the galleries. The treasures here are way better than the Gu Gong museum in Taiwan! (Some treasures from China were taken to Taiwan and exhibited in the Gu Gong museum in Taipei - notably the jade sculptures that resemble cabbage and fatty pork. Hehe. )
The hill up ahead is Jing Shan park. The Forbidden City is really huge and crowded, so if you don't want to brave the crowds, you can just go directly to the park (entrance only 2 yuan!) and climb up to the temple, and you will get beautiful view of the Forbidden City.
The Buddha on top of the hill at Jing Shan park. Long way to climb!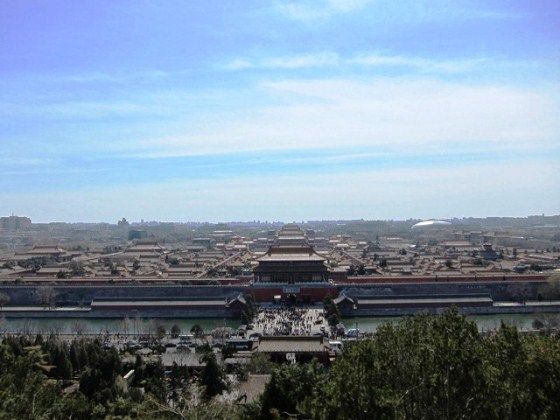 The gorgeous view!
There are other attractions at Jing Shan park too, such as this tree where the late emperor escaped from the Forbidden Palace to hang himself on.
On my walk back, I saw a huge chowchow. So cute!
I love the parks in Beijing. You have to pay entrance fees for them, but it's very cheap (2 yuan) and all the locals congregate there on weekends to play chess, dance with their silk ribbons, play musical instruments... I even saw a grandma dancing with her silk ribbons along to Gangnam Style, blasting out from her boombox!
The only thing I regret about this trip was that I didn't get to go to the Summer Palace - it's a huge garden with beautiful flowers, but there aren't any blooms in winter, so next time I guess!